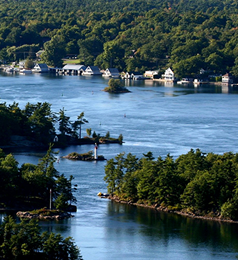 Public and Stakeholder input welcomed! We want to hear from you about the implementation of speed zone recommendations as outlined in a presentation to Council on June 3, 2019.
There are 11 nautical speed zones on the St Lawrence River within the Township of Leeds and the Thousand Islands.
Canadian Middle Channel
Lost Channel
Pine Island to Benson's Rift
Needle's Eye
Gananoque Narrows
Hay Island
Wanderer's Channel
Raft Narrows
Canadian Small Vessel Channel
Tar Island Narrows
30 Meter from Shore 8 km/hr Zone
The following documents provide an assessment and recommendation(s) for each zone. Please review the four documents then complete our feedback form:
Have your say, complete the Speed Zone Feedback form today!