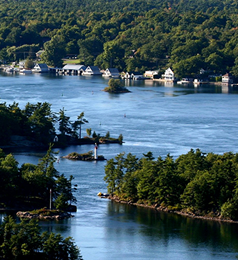 Burdock & Nettle/The Herbal Path

Linda Davis, Owner
www.burdockandnettle.ca
26 Guild Road, Mallorytown ON, K0E 1R0
613-213-2129
Tell us about yourself! Hobbies? Fun facts? How did you get started?
I started simply by helping family and friends.
Define your business in your own words.
A variety of herbal and wildcrafted products for family and pets. Skincare, bug sprays, sunscreen, herbs for pets.
What business achievement are you most proud of?
Using nature's bounty to produce medicinal products.
Why did you choose Leeds and the Thousand Islands to start your business?
It is where I live, and I am surrounded by very like-minded people.
What words would you use to describe Leeds and the Thousand Islands?
It is an area of great beauty and opportunity.
Provide a message to your future guests!
Be proactive. Take back the control of your health and wellness.
Burdock & Nettle described in one word:
Proactive