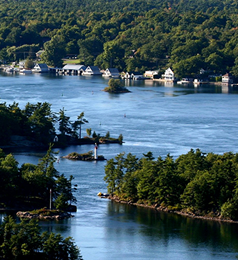 All household waste must be in clear bags and tagged with a waste label. Labels are sold in books of 10 for $16.
Bag labels, also known as bag tags, must be purchased before visiting the waste site. The following outlets sell garbage bag tags:
Gananoque Home Hardware, 875 Stone St. N., Gananoque
Lucky Dollar Super Convenience Store, 1073 Prince St., Lansdowne
Lyndhurst Home Hardware, 397 Lyndhurst Rd., Lyndhurst
Municipal Office, 1233 Prince St., Lansdowne
Rockport Lighthouse, 1000 Islands Pkwy, Mallorytown
Seeley's Bay Ultramar, 314 Highway 15, Seeley's Bay
Short Point Gas and Convenience, Lyndhurst
Sweets Food Market, 44 Main St., Seeley's Bay
Receive Email Updates...