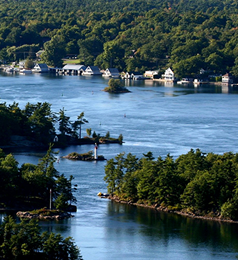 Property taxes are a key source of revenue for the Township. This revenue helps fund services such as infrastructure upgrades, parks, facilities and library services. There are two billings per year; spring and fall.
The Township of Leeds and the Thousand Islands offers one of the lowest tax rates in the United Counties of Leeds and Grenville. Your property taxes are based on the assessed value of your property as determined by Municipal Property Assessment Corporation.
Receive Email Updates...