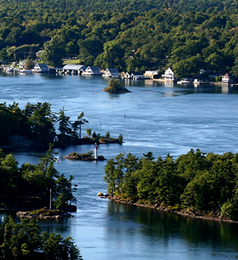 The Township of Leeds and the Thousand Islands is in Stage 3 of the provincial reopening plan. Our businesses and facilities are constantly adapting to new requirements and protocols as we continue to re-open safely and serve the community. The Township Office is open to the public from 9:00 am - 4:00 pm. Please remember that facial coverings/masks are required to be worn while in indoor public spaces. Staff can also be reached by phone and email during these hours: 613-659-2415 or email info@townshipleeds.on.ca.
Latest Update
August 12, 2020 - Media Release 21 - Township Lifts State of Emergency

Township Information and Resources
By-law Enforcement
For emergencies call 911
By-law Enforcement inspections will occur only for emergency situations at this time.
Enforceable complaints:
COVID-19 case or contact not self-isolating
Essential business not operating safely
Non-essential businesses that are open.
Self-isolation for returning travelers, under the Quarantine Act
Organized public or social gatherings of more than 5 people. If the incident is happening now call:
Use of outdoor recreational amenities (e.g. basketball court, soccer field, park bench, park picnic table, playground structures) If the incident is happening now call:
Non-enforceable Complaints:
Personal infection prevention, e.g. hand washing
Self-isolation for anyone other than returning travellers
Physical (social distancing) unless it is a public or social gathering of more than 5 people not from the same household.
Building Permits
Township of Leeds and the Thousand Islands Building Services Information
Council/Committee Meetings
Council is meeting as regularly scheduled please check civicweb for meeting schedules and agendas. Meetings are currently being held in a virtual format.
Committee meetings are being held virtually
Planning
Applications are accepted by email or can be dropped off at the Township Office
Drop in sessions are not occurring at this time, please submit inquiries by email to Planningtechnician@townshipleeds.on.ca or associateplanner@townshipleeds.on.ca or by phone to 613-659-2415 extension 203 or 226
Development Review Team meetings are occurring and will take place as a virtual meeting or conference call.
Property Tax Payments
Final tax bills will be issued in August and due October 23, 2020
There are several payment options available including online, through telephone banking, at most financial institutions or mail a cheque to the Township office.
If you are unable to use one of the available payment options, please contact the Township at 613-659-2415.
Property assessments for the 2021 taxation year will continue to be based on the January 1, 2016 current values (i.e., the same valuation date in use for 2020 taxation year).
Here are some Questions and Answers relating to the impact of COVID-19 on property taxes.
Recreation Services
You can register for safe Township programming!
Beyond our physically-distanced programs and events, here are some virtual opportunities:
External Information and Resources
Business Support
Community Resources
R.O.L.L. Aid Food Bank call 613-770-2935
Travel & Border