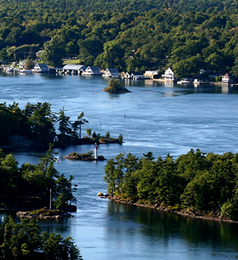 Looking for information?
Use our keyword search on the top of this page to find matters related to living, playing, growing and governing in TLTI.
Use our Civic Web document center portal for access to all archived Council Agendas, Minutes, and Bylaws.
If you require staff assistance with your search, or if your search involves personal information, a Freedom of Information application may be required and fees may apply.
Background
Who can be a candidate?
To run for municipal office you must be nominated and qualify. To be a qualified candidate you must:
be a Canadian citizen
be at least 18 years old
reside in the Township of Leeds and the Thousand Islands or be the owner or tenant of land in the Township, or the spouse of an owner or tenant of land in the Township.

Please be advised that:

(1) Section 33 of the Municipal Elections Act is amended by adding the following subsections:

Endorsement of Nominations for Council

(1.1) The nomination of a person for an office on a council must be endorsed by at least 25 persons, and they may endorse more than one nomination.

Same

(1.2) Persons endorsing a nomination under subsection (1.1) must be eligible to vote in an election for an office within the municipality, if a regular election was held on the day that the person endorses the nomination."
Who cannot be a candidate?
a person who is serving a sentence of imprisonment in a penal or correctional institute
a corporation
a person acting as an executor or trustee or in any other representative capacity
a person who ceases to be a Canadian citizen
a person who is not a resident, the owner or tenant of land or the spouse of an owner or tenant of land in the municipality
an employee of the municipality or local board unless he or she takes an unpaid leave of absence beginning the day the employee is nominated and resigns if elected to the office
a judge of any court, a member of the Legislative Assembly of Ontario or the Senate or House of Commons of Canada
a person who is prohibited from voting in an election according to the Municipal Elections Act, 1996 or the Municipal Act, 2001
a person who has violated financial requirements for filing financial information in a previous election
* Despite the above disqualification, MPs, MPPs and Senators may be nominated for municipal office without having to resign their current seat in parliament. However by 2:00 p.m. on Nomination Day, MPs, MPPs and Senators will be required to resign their current seat should they wish to continue to seek municipal office.
Nomination process and forms
The nomination period for the 2022 Municipal & school Board Elections is officially closed.
Nominations must include:
a Declaration of Qualifications
a completed Consent to Release Personal Information
the prescribed nomination filing fee:

$200 for Mayor
$100 for Councillor or School Board Trustee
Candidates are requested to bring proof of identity and residence and the unsigned forms with them to the Municipal Office where they are to be signed in front of the Returning Officer and filed.
Township Resources
Final Maximum Campaign Expenses
Additional Resources
2022 MUNICIPAL & SCHOOL BOARD ELECTIONS
NOTICE OF CERTIFIED CANDIDATES
Municipal Elections Act, 1996 (s. 11(4)2) & (s. 37(1))
Notice is hereby given to the Municipal Electors of the Township of Leeds and the Thousand Islands.
Candidates for the Township of Leeds and the Thousand Islands have been certified for all offices:
For more information, visit leeds1000islands.ca/elections.
Dated this 22nd day of August, 2022
Megan Shannon, Municipal Clerk/Returning Officer
1233 Prince Street, P.O. Box 280
Lansdowne, ON K0E 1L0
613-659-2415 ext. 231
clerk@townshipleeds.on.ca