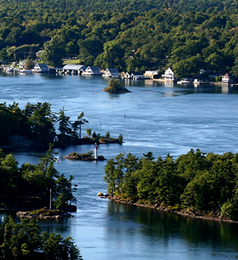 The Township of Leeds and the Thousand Islands has a number of day-use parks for residents and visitors to enjoy. Council and staff are committed to working strategically to invest in parks and park infrastructure. Initiatives and highlights are listed below.
Furnace Falls Park Concept
Process
Lyndhurst is home to both Jonas Street and Furnace Falls parks. The Township engaged J.W. Taylor Consulting to develop a concept plan that links the public lands within the village.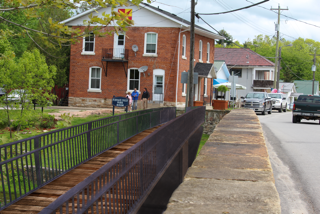 Residents and key stakeholders were engaged through formal meetings and discussions:
Stakeholder meetings (September – November 2017)

Art Shaw, Municipal Heritage Committee (Furnace Falls Foundry Site)
Barbara King, Watersheds Canada
Don Ross, Frontenac Arch Biosphere Network
Elizabeth Holmes, Partnership Specialist, Ministry of Natural Resources and Forestry
Emily Conger, Algonquin to Adirondack Conservation Association
Martha Harvey, Lyndhurst Turkey Fair
Terri Dawson, Lyndhurst Rejuvenation Committee

Community Open House, November 22, 2017
Read the Concept Presentation, February 1, 2018
View Furnace Falls Park Concept, July 3, 2018
Next Steps

Watch for full presentation of final concept to come to Council fall 2018
Comments
Your support and feedback are welcome. Connect with the staff listed below.