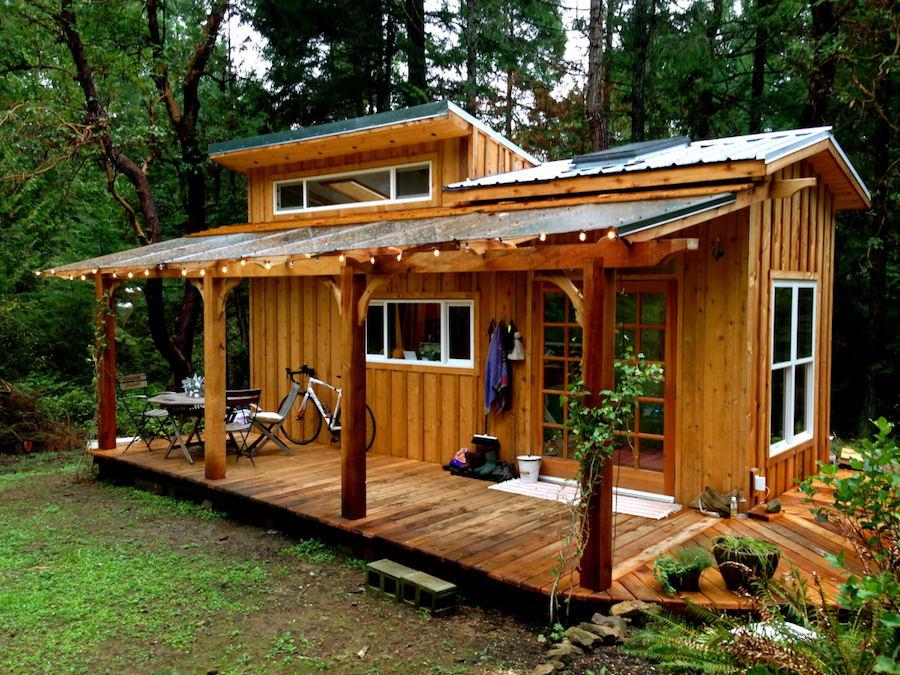 In the Township of Leeds and the Thousand Islands small and tiny homes are allowed in all zones that permit residential dwelling use. Sizes as follows:
small (traditionally constructed dwellings under 750 sq. ft.)
tiny (very small, generally prefabricated, dwellings on wheels)
Ask us if two small or tiny homes can be permitted on your land.
Guidelines
Regular Lot Sizes
When building a small or tiny home, the lot size must meet the required lot size for the applicable zone.
The entire lot does not have to be manicured or landscaped, and more naturalized lands, particularly in the rural area would be encouraged.
The reason for maintaining lot size is to allow traditional construction to be accommodated if desired in the future (traditional septic system and/or dwelling) and to help preserve the natural landscape and features of the Township.
Building Code Considerations
Small homes and tiny dwellings must comply with the Building Code (e.g., minimum room sizes, insulation, framing, energy efficiency etc.).
Some home manufacturers may have received CSA approval for seasonal homes; but tiny homes in Ontario have not been CSA approved. If you are looking to construct a tiny home, early consultation with a registered building designer is recommended. Often the final design is different from the dwellings advertised on television. For example, a loft bedroom in Ontario would need 1.4m walls (for cathedral type roofs) and code compliant stairs, guards and handrails.
Other considerations:
a compost toilet is allowed under the building code
an approved sewage system for grey water is required from the health unit.
decking and skirting requirements for tiny homes are detailed in the by-law
Resources