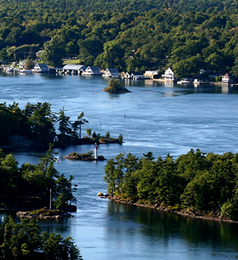 The Nest Egg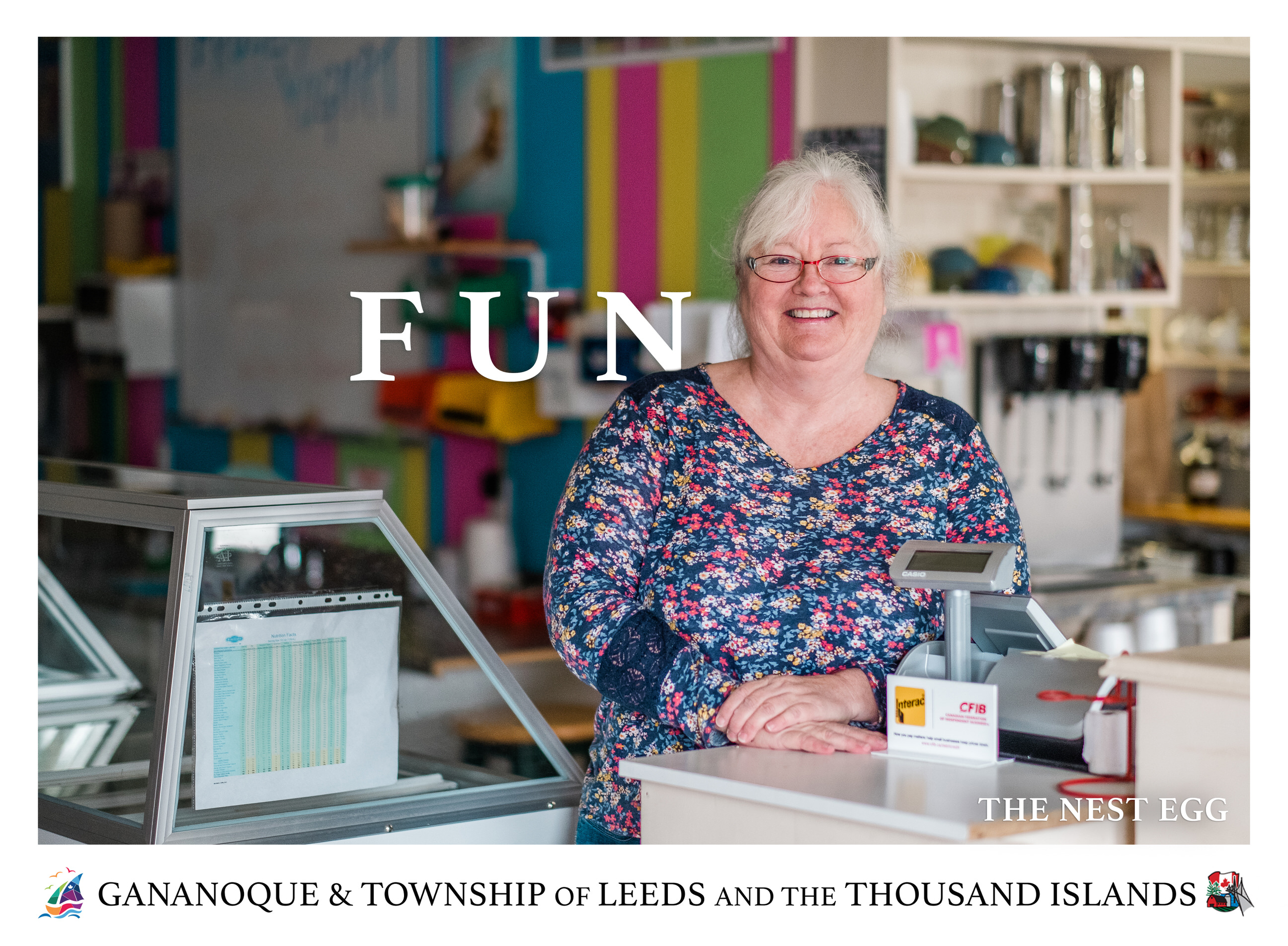 Dale Moore, Owner
www.nesteggcrafts.com
133 Main St., Seeley's Bay ON, K0H 2N0
613-387-9902
Tell us about yourself! Hobbies? Fun facts? How did you get started?
As far back as I can remember I have been painting, carving, sculpting, sewing, doing any hobby I could with my hands. In 1999 I met my future husband who had an interest in antiques, he spent his days off filling his collections. In 2007, we spotted the possible location for a joint business to showcase both our hobbies. We purchased our current property without any plans or thoughts on what we were getting into. My husband suggested we add an attraction to get customers to visit our business, it was then we discovered Kawartha Dairy ice cream. What was once just a dream has become an important business in Seeley's Bay that we are proud to own.
Define your business in your own words.
Our business offers many flavours of ice cream from Kawartha Dairy which is produced in Minden, Ontario. We also sell other locally produced items like fudge and jam. Our customer service has become the talk of the town; we pride ourselves on having positive attitudes. At the Nest Egg, you can find yourself enjoying delicious local treats while in the presence of warm comradery.
While visiting, customers can browse a variety of collectables and antiques. From oil lamps, ironing boards and bottles to soaps, candles and knick-knacks, there is something for everyone. Our speciality items appeal to our visiting boaters and travellers. The Nest Egg supports neighbouring artisans with unique creations such as old spoons turned into elegant jewellery to repurposing horse feed bags into fashionable totes and small zippered pouches. With an ever-changing array of items, you will always find a piece that conjures happy memories or a new must-have item.
What business achievement are you most proud of?
We are pleased to have passed the 10-year mark! The Nest Egg has become the go-to place; an amazing reflection of the Seeley's Bay community. It is one of the key destinations along both the Rideau Canal waterway and Highway 15 commute.
Why did you choose to start your business in Leeds and the Thousand Islands?
It was actually my husband's brilliant property selection and we are forever happy for it!
What words would you use to describe Leeds and the Thousand Islands?
Peaceful, country, scenic, historic, unique, calming, an experience
Provide a message to your future guests.
You will be back!
The Nest Egg described in one word.
Fun!