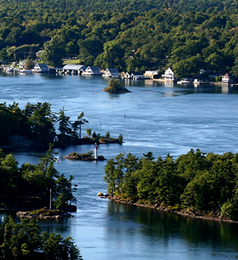 The Skiff Café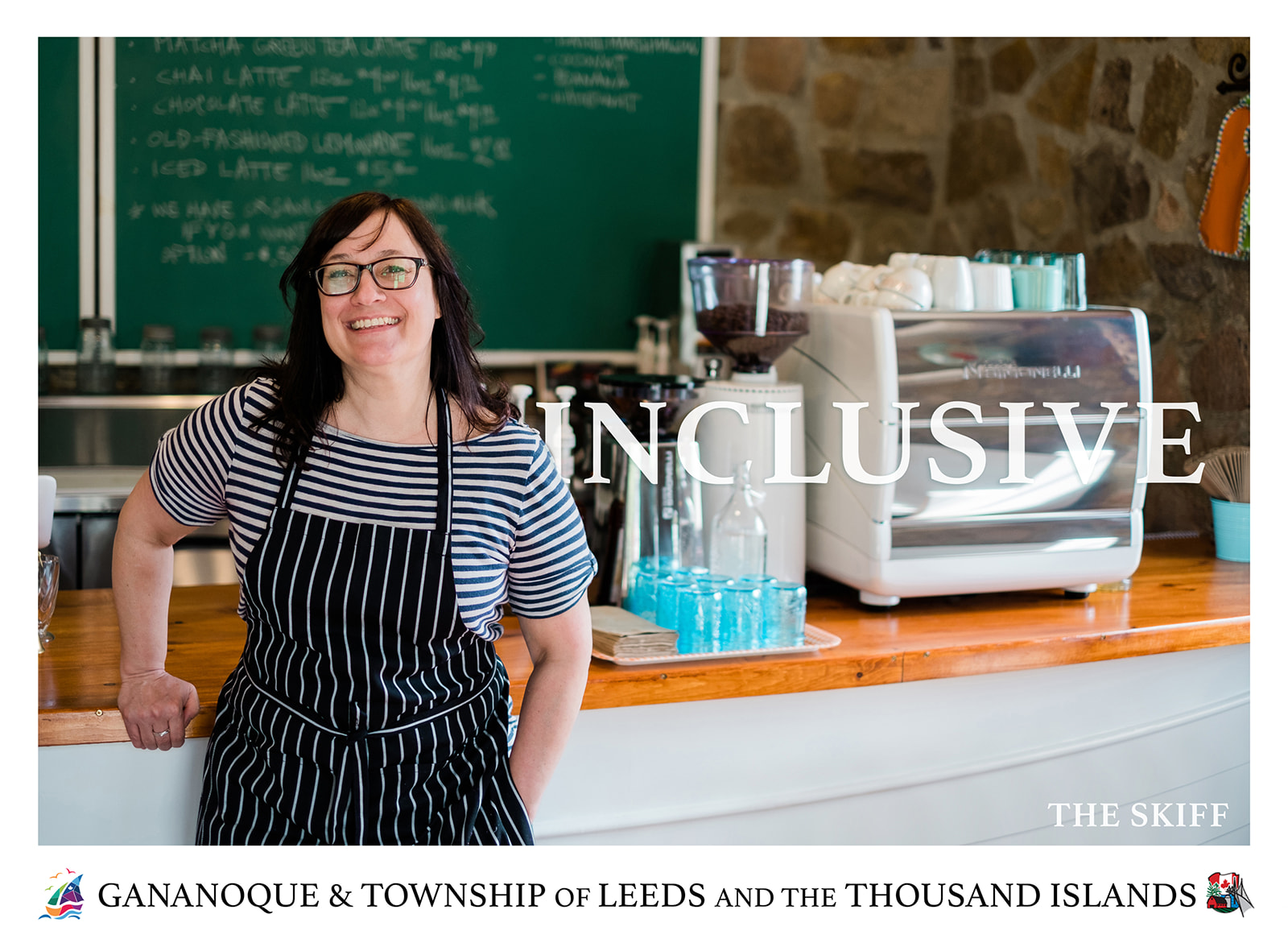 Shannon Treanor
www.theskiffcafe.ca
61 Shipman's Point Lane, Lansdowne ON, K0E 1L0
613-417-3380
Tell us about yourself! Hobbies? Fun facts? How did you get started?
I moved to Gananoque in 2010 and opened The Socialist Pig. After seven and a half years in business, I decided the time had come to explore other creative opportunities. I was asked to join The Ivy Lea Club and redesign and rebrand their beautiful stone coach house. The Skiff was born out of my own passion for 'community,' Joe Pal's dedication to the Ivy Lea Club members and to this magnificent place we are all fortunate to live in and/or visit each summer.
Define your business in your own words.
Although we are an integral part of an incredible yacht club, we are open to the public and serve families, as well as international and Canadian tourists. We serve the best coffee, pastries, snacks, ice cream and also provide locally-sourced groceries and many handmade artisan products.
What business achievement are you most proud of?
I am most proud of helping to revitalize a small town, owning the Pig, and now I feel incredibly blessed to be a part of a vibrant, dynamic, sophisticated, elegant venue located in the most stunning natural setting on this glorious river. I'm proud of the experience, knowledge, and creativity that I bring to this project.
Why did you choose Leeds and the Thousand Islands to start your business?
This magical place became my home in 2010, and I am absolutely dedicated to this community and will always strive to help it thrive!
What words would you use to describe Leeds and the Thousand Islands?
The community is supportive, encouraging, friendly and hardworking. The natural setting is tranquil, a haven, a respite, and glorious at dawn and sunset and all the moments between!
Provide a message to your future guests!
Welcome! Whether you come to us for an ice cream cone, a good cup of coffee, or to shop your weekend groceries, we are happy to serve you, appreciative of your business and thrilled to meet you!
The Skiff Cafe described in one word:
Inclusive