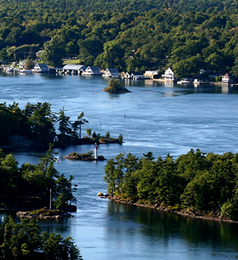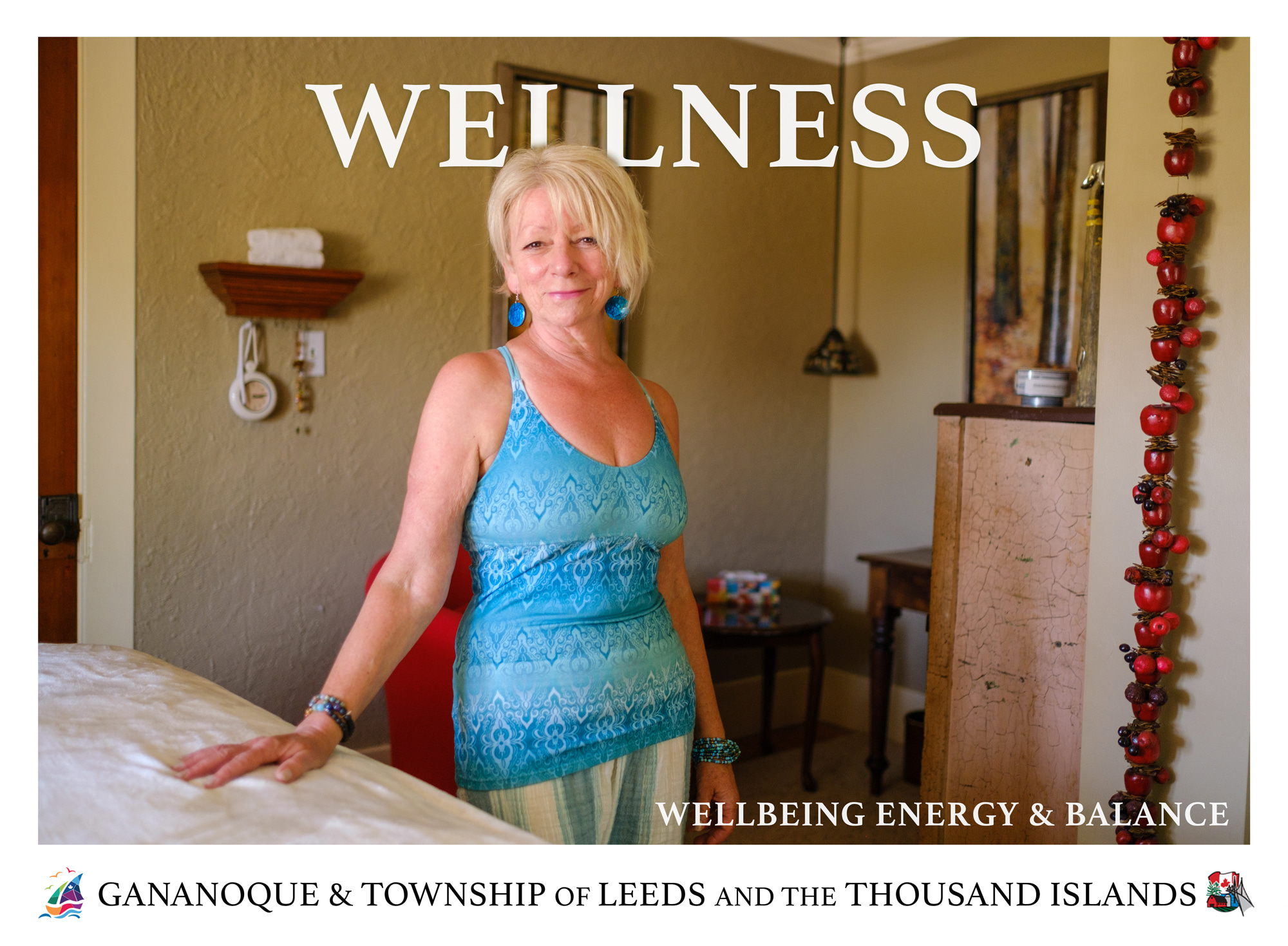 Wellbeing Energy & Balance
Johanne Mercier, Owner
180 Main Street, Seeley's Bay
613 – 387 – 3533
johanne@wellbeingenergy.com
www.wellbeingenergy.om
Tell us about yourself! Hobbies? Fun facts? How did you get started?
I was born and raised in Quebec. I moved to Seeley's Bay in 1996 and I am proud to be a member of this amazing community. I opened as a massage service in 1997. Since then, my business has expanded, and I now offer more services. I love Nature, hiking and simply spending time in my garden. I love life and people. I also have a special love for all animals and my husband often foster cats and kittens. To be honest, like many people, my journey started on the rough side and it was not easy to find happiness and inner peace. So, my first goal in life was to find happiness, peace and joy. I did. My goal now is to be the best that I can be and to help and to encourage others do the same if inclined. I am an Energy Intuitive and I thrive when working one on one with clients helping, supporting or assisting them as much as I can on their journey.
Define your business in your own words.
Wellbeing Energy & Balance is about holistic approaches helping clients become their best selves. I am unique in my ability to blend aspects of all my services and to think outside the box. Depending on the client's goals and desires, together we will choose what service is ideal. The goal is for them to feel better, stronger, happier by promoting Self-Healing. The services/sessions I provide include Energy Field Balance (Energy work), PSYCH-K, Past Life Regression, Life Between Lives Regression and Akashic Records Reading. Energy Field Balance Everything in the universe is made of energy, humans included. This energy flows throughout the energetic field, called the aura. Disruptions in the flow of energy can cause issues. It is possible to release energy blockages in order to restore and enhance the flow of energy. This facilitates the body's natural healing process. PSYCH-K sessions are about transforming perception of stress regarding traumatic events and/or clearing negative emotions by accessing the subconscious mind via muscles testing giving one's ability to move forward in life with more clarity and confidence. Past Life Regression is accessing and releasing through hypnosis events/blockages from previous lives that are carried on in this lifetime. Live Between Lives Regression sessions are going beyond past life regression to the realm of Spirit where the Soul exists between incarnations for a greater understanding of your Soul journey. Akashic Records Reading is about the overview of your Soul journey. The Akasha is an energetic database where everything is recorded. The goal is pointing out one's strength/weaknesses, life lessons, soul gifts, vows possibly still active, Spirit guides, getting answers and more.
What business achievement are you most proud of?
Interesting question! I'm not sure I can say that I am most proud of any particular achievement because I do my work the best that I can, and this is enough for me. But I can tell you what makes me the happiest is seeing smile of contentment and peace on my clients' faces at the end of a session.
Why did you choose to start your business in Gananoque/Leeds and the Thousand Islands?
Life brought me here. Though Gananoque/Leeds and Thousand Islands is a beautiful part of Ontario, I didn't choose to leave here, nor did I do any marketing research. I only follow my inner guidance. Without this inner trust, I wouldn't be in business. Opening a massage business in Seeley's Bay in 1997 seemed a crazy idea for many people.
What words would you use to describe Gananoque/Leeds and the Thousand Islands?
The Gananoque/Lees and Thousand Islands area is charming with its rocky landscapes and its waterfront views and accesses. In summertime, it buzzes with life and tourists. This is where many returns for a vacation to enjoy the sceneries, festivities and local businesses.
What is one item/service in your business customers don't know you offer?
Life Between Lives Regression
Provide a message to your future guests!
The services I offer are the processes that helped me the most in my own life. I believe that we can heal our emotions, feel better, feel freer and be at peace. I believe in the possibility of overcoming our fears and ourselves.
If you could describe your business in one word, what would it be?
Wellness