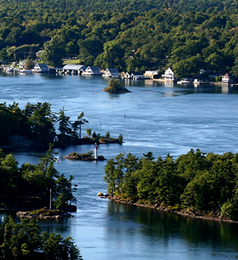 For a full list of events in our area or to submit your own event, please visit our Community Events Calendar!
What is a Special Event?
A Special Event is an organized one time, annual or infrequently occurring community event or function being held outdoors on any TLTI property (including roads) and open to the general public or to the general public by admittance. Indoor events on Township property do not require a permit but remain subject to the Conditions of Use of their Facility Rental Contract.
This policy has been created to ensure public safety, to control noise, traffic, odour and nuisance, to mitigate any negative impact on the community, and to ensure that the Township is able to prepare and respond where necessary.
Who Requires a Permit?
This policy and by-law shall not apply to Special Events organized by the Township including the Leeds and the Thousand Islands Public Library, the United Counties of Leeds and Grenville, the Province of Ontario or the Government of Canada. If your event is held indoors at a facility operated by the Township, then this by-law/policy does not apply to you. Indoor events are subject to the separate terms and conditions.
Permit Required
Traffic control requirements or road closures
Fireworks other than family fireworks
Sound amplification before 8am or after 11pm
Tent or group of tents larger than 645ft (60m2) in aggregate area
Temporary stage larger than 10ft x 10ft
Sale of food to the general public
Sale or consumption of alcohol
Amusement rides of inflatables
Petting zoo or animal rides
Aerial sightseeing
Reasonably expected attendance of more than 50 people or more than 10 vehicles and trailers
Permit Not Required
Private social gatherings which will not use Township property other than for lawful parking
Events organized by local schools or churches on properties owned by the school board or by churches or Township
Events not organized by schools or churches but being held on local school or church or property
Events held at host venues and businesses otherwise licensed
Events that are regular recurring normal business activities or promotions or held as part of the normal operations of a business and provided the use is permitted in the Township zoning by-laws
Application and Event Fees
The application fee of $50 applies to all events except those events held by Non-Profit or Charitable Organizations, for which the fee is waived. Other fees may apply for application of other permits or approvals.
Review and Approval
The Special Event Permit Application will be obtained by the Community and Business Services Department or from the Township Website with all required documents, permits and approvals no less than 30 days before the proposed event.
Written approvals/permits may be required from outside agencies for the event in which is it the responsibility of the applicant to obtain these documents and attach them to the Permit Application
The applicant may be required to meet with staff from the Township Office regarding their permit
Upon completion and review of the Special Event Application, the Township will:

Issue a Special Event Permit for holding a Special Event or
Issue a Special Event Permit for holding a Special Event with conditions

If approval for an event is denied, such decision will be provided in writing setting forth the reasons for denial
Special Event Permit Applications
Organizers planning on hosting a special event, whether it is a concert/festival/block party or parade should contact the Community and Business Services Department for help with planning and assistance in completing the Special Event Permit Application. Apply early as early applications will allow more time to resolve any issues relating to a planned event.
Deadline for Submission of Documents
Documents for Submission
Submission Date Prior to Event

Notification of proposed Special Event to Township /

Obtain Concept Approval

120 Days
Road Closure Requests
60 Days
Request for Designation as Municipally Significant Event (AGCO)
60 to 90 Days
AGCO SOP Permit (Alcohol)
60 Days
Locates for Utilities
60 Days
Documentation Confirming Status of Organization (if non-profit)
60 Days
Noise By-Law Exemption Application
60 Days
Raffle License Eligibility Request
45 Days
Fireworks or Pyrotechnics Display Permit
45 Days
Building Permit Application
45 Days
Organizer's Event Certificate of Insurance (Municipal Property)
45 Days
Special Event Permit Application and Waiver
30 Days
Emergency Management Plan
30 Days
List of All Event Participants
30 Days
All Documentation and Fees for Event Participants Requiring Licenses (TSSA etc.)
14 Days
Leeds, Grenville and Lanark District Health Unit Special Event Food Vendor Application Form (30 days) Applies if any food is to be sold
30 Days


Special Events Checklist
Documents to be submitted at least 30 days prior to the event:
For Special Events on Municipal Property

Completed Special Event Indemnification Waiver (Included in your Permit Application)

Site Plan (Example of site plan. Hand drawn site plans are also acceptable)

Completed Special Event Permit Application Form

Special Event Emergency Management Form or Plan (as applicable)

Special Event Traffic Management Plan (as applicable)
Special Events Forms
These documents below may or may not be required for your event.
Primary Contact and Assistance
Additional Forms & Resources:
Related By-laws and Policies
Even if an event does not require a Special Event Permit, TLTI reminds event organizers that all municipal by-laws and provincial/federal laws are in effect and organizers are responsible to comply any legislation.
Private Events and Private Property
Events held on private property do not require a permit unless the event is deemed to significantly affect municipal services. Affected services can include fire, emergency, or police services; road closures/traffic flow; public safety; utilities/utilities infrastructure; or use of Township equipment. This condition will also apply to a private event being held on Township property, a wedding in a park, for example.
Examples of events that do not require a permit include:
Events organized by local schools, churches, the County or Township
Events held on local school or church property
Private social gatherings which will not use Township property other than for lawful parking
Events held at licensed host venues/businesses (restaurants, bars, function rooms, etc)
Events that are regular recurring normal business activities/promotions, or held as part of the normal operations of a business and provided the use is permitted in the Township zoning by-laws
Special events can include parades, races, walks, block parties, seasonal events, and major festivals. When well-conceived and planned, these celebrations can bring rewarding dividends to the organizers, participants, and the community.
All Special Events must have a valid Special Event Permit in accordance with Special Events By-law 2018-033. Application requirements for a permit vary depending on the scope and size of your event.