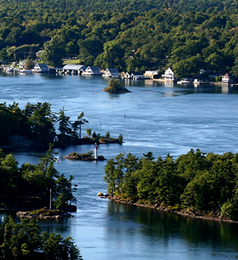 Lansdowne, ON – The Township of Leeds and the Thousand Islands have partnered with consulting firms Re:public Urbanism and Parcel Economics to develop a Community Improvement Plan.
A CIP is a unique planning and economic development tool used by municipalities across Ontario to guide and encourage investment, development, and revitalization in specific areas of the community. The plan will take a close look at areas in need of improvement in the community, and will propose a suite of new incentive programs and Council initiatives to foster change.
There will be a number of ways to participate in the project over the coming months, including a survey, an open house, and a public meeting. Be sure to check out the project website and keep an eye out for updates! The first event is an Open House on May 31, 2023
Visit www.leeds1000islands.ca/communityimprovementplan for more details!