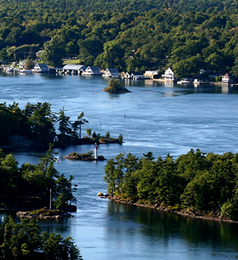 The arena is the perfect place for family and work celebrations.
The Lou Jeffries, Gananoque & Township of Leeds and the Thousand Islands Recreation Centre is located at 600 King Street in Gananoque. Ice rentals and banquet hall rentals are available and skating schedules are updated seasonally. Call 613-382-2149 ext. 1414 for more information.
Also close to our neighbourhood is the Centre 76 Arena, located at 35 Henry Street in Athens.