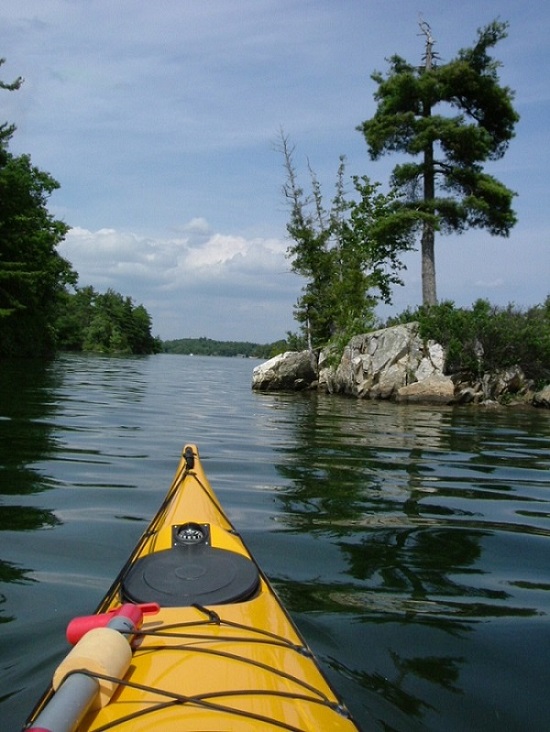 We may be known for the 1000 Islands of the St. Lawrence but there are also many lakes and rivers in our region to explore by canoe or kayak. Visit Frontenac Arch Biosphere and Ontario Trails for routes and adventures.
Additional opportunities for canoe or kayak rentals are available.
Interested in taking lessons? Check out these:
Gananoque Canoe Club
It all started in 1906 with a gang of boys who loved the river and canoeing. They had so much fun together that others joined in and they called themselves a canoe club. Over a century later the Gananoque Canoe Club continues to impart lifelong canoeing and kayaking skills to its members. Visit Gananoque Canoe Club to learn more.
Seeley's Bay Athletics
A seasonal kayaking program offered by the Seeley's Bay Athletics is ideal for adults and seniors looking for fresh air and exercise. The program is offered on Mondays and Thursdays. Contact the centre for details.
1000 Islands Kayaking
Located in Gananoque, 1000 Islands Kayaking offers access to the St. Lawrence River through day trips, lessons, and speciality programs.