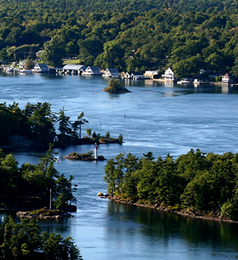 Looking for a leisurely activity for you and your friends to enjoy? Our Township has programs for all ages. A full listing can be found on our Recreation and Leisure Programs site.
Children and youth
Babysitters Course (11-18 years)
Students learn the basics of looking after infants, toddlers and school-aged children. Participants also learn how to handle emergency situations. The certificate they earn improves their marketability and instills trust in parents. Please bring a bagged lunch. For dates, times and locations contact us.
Home Alone Course (9-12 years)
This safety training course for boys and girls aged 9 to 12 features games, videos and other fun activities to teach:
street smarts
people and stranger safety
the importance of routines and family rules
safe activities and snacking
online safety
fire safety
first aid
Please bring a bagged lunch. For dates, times and locations contact us.
Groups and organizations
Join a group or become part of a team. The benefits are endless.
4-H Club
Facebook: https://www.facebook.com/LeedsCounty4h
Website: http://www.4-hontario.ca/4h-in-my-area/leeds.aspxn-my-area/leeds.aspx
Army Cadets
Phone: 613-583-8223
Email: ronald_macneil@forces.gc.ca
Awesome White Doves Youth Group
Open to all youth ages 7 and up. Meet weekly to discuss community service ideas and church activities. Games night and monthly outings are planned.
Phone: Jan at 613-659-3223
Email: lmunitedchurch@1000island.net
Big Brothers Big Sisters of Leeds and Grenville, Brockville
Phone: 613-345-0281 or 866-344-9972
Website: http://www.mentoringmatters.ca
Boys and Girls Club of Gananoque
Gananoque Youth Centre
Phone: 613-382-6792
Email: ganyouth@bgckingston.ca
Connections, Brockville Police Service
Connections' programs provide a supervised, supported and safe environment where youth can build life skills, increase personal success, practice responsible behavior and become more engaged in the community. Support for youth who have been in trouble at school and need some help to get back on the right track.
Phone: 613-342-0127
Website: http://brockvillepolice.com/connections/villepolice.com/connections/
Girl Guides
Website: http://www.girlguides.ca/home
Girls Inc.
Website: http://www.girlsinc-uppercanada.org/events.html
Junior Fairboard, Lansdowne
The Junior Fairboard was formed to give our young people a platform for projects to improve, showcase and provide valuable services for the annual Lansdowne Fair.
Phone: 613-659-2124
Email: Lansdowne Fair
Scouts Canada, Gananoque
Website: http://www.scouts.ca/
United Way of Leeds and Grenville, Brockville
Phone: 613-342-8889
Website: http://www.uwlg.org
YMCA of Brockville and Area
Phone: 613-342-7961
Website: http://www.brockvilley.com
Adults and seniors
Bingo
Tuesday evenings at 6:30 at the Lyndhurst Legion. Contact Bruce at 613-659-2865 for more information.
Card Making
Join Angie Parkins and learn tips, tricks and techniques to make unique hand crafted cards. Each month Angie brings two new designs and guides the club through the process of creating cards. Each session is $10 and participants receive the materials and instruction required to walk away with two new cards. No experience required. For information and location details please contact Angie at 613-659-2479.
Community Kitchen
Come out for fun and food with friends. This Community Kitchen is designed to get people together around good food. We offer cooking workshops where we make healthy and affordable meals from scratch. Through hands on learning and discussions we hope to build skills and confidence, enabling participants to make healthy and informed food choices. The program is held on the 4th Thursday of every month from 10 a.m. to 1 p.m. at the Lansdowne Community Hall. No fee. For more information contact 613-659-4855 or 613-382-0165 or email jhorton@1000island.net or marianhmcleod@gmail.com.
Euchre
Wednesday evenings at 7:00 at the Lyndhurst Legion. Contact Bruce at 613-659-2865 for more information.
Rug Hooking
Come and join Women Matters for a day of rug hooking and socializing! Bring your mug, your lunch and your project. The cost is $3.00 to cover the costs of room rental and coffee and tea supplies. If you have never rug hooked before, please join us as we have many who would gladly introduce you to this favourite pastime. For information and location call 613-659-4198 or email WomenMattersRugArt@gmail.com.
Stonebridge Quilters
Join a group of hobbyists while working on your projects or learn from experienced quilters and pick up some new tips and tricks. For information call 613-928-2563.