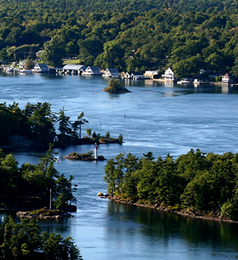 For a small township, we host some pretty big musical events!
Our year starts off with live entertainment at Frost Fest.
Rockport Winter Carnival offers local talent to warm you up during the chilly winter months.
Local Legions and community groups often host spring dances with live music.
Summer afternoons and evenings in Seeley's Bay on Canada Day or at the Lansdowne Fair and Rockport Prohibition Days boast local and regional talent that is second to none.
September would not be complete without the Lyndhurst Turkey Fair, a much loved event that showcases talent at several intimate settings throughout the village.
In our Township, fall also means Small Halls. We have hosted the Festival of Small Halls in Lyndhurst and Seeley's Bay. Shows sell out early so buy your tickets in advance.