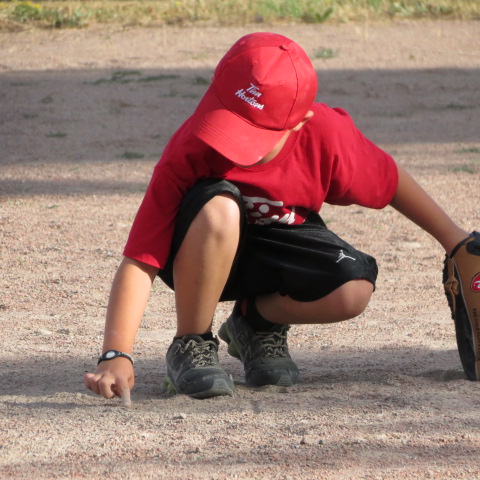 The Township of Leeds and the Thousand Islands partners with the Town of Gananoque to ensure recreational opportunities exist in our community for all children and youth.
The Positive Opportunity Partnership (POP) subsidy assists families financially. Apply now for the Recreation Subsidy.
The Positive Opportunity Partnership (POP)
Funding contributions come from Canadian Tire Jump Start, companies and private individuals, as well as support from both the Township of Leeds and the Thousand Islands and Town of Gananoque. The following guidelines apply:
a subsidy is provided up to a maximum of $300 for any one program
funding is available twice per year, per child
the subsidy is paid directly to the program provider
it is the responsibility of the parent to register their child and to make the necessary arrangement with the program provider for the payment of any balance due
program partners cannot recoup any defaulted client payments from the Township of Leeds and the Thousand Islands or Town of Gananoque
Eligibility
Families with youth up to the age of 18, whose income meets the financial guidelines, qualify for assistance with registration fees.
Financial guidelines
Any subsidy will be based on your after tax family income as follows:
| Net Income | Percentage Covered |
| --- | --- |
| Under $15,000 | 80% |
| $15,000-$20,000 | 70% |
| $20,000 - $25,000 | 60% |
| $25,000 - $30,000 | 50% |
| $30,000-$35,000 | 40% |
| $35,000 - $40,000 | 30% |
Other funding opportunities
Making Play Possible
Making Play Possible is a registered charitable organization that gives children and youth in Leeds-Grenville the chance to participate in recreational activities. If you or someone you know needs support for enrolment contact Sue at 613-498-4844 or visit makingplaypossible.com
Champions for Kids
Champions for Kids Foundation (C4K) is an initiative of the Upper Canada District School Board. This program is designed to discreetly assist UCDSB children and their families. Applicants are encouraged to speak with their school principal who will facilitate the application progress. Call 1-800-267-7131 or visit http://www.ucdsb.on.ca/teams/championsforkids/aboutC4K for more information.
KidSport
KidSport is a national non-profit organization that provides financial assistance for registration fees and equipment for children aged 18 and under. Phone 204-925-5914 or visit www.kidsportcanada.ca to learn more.
Jumpstart - Canadian Tire
Jumpstart Charities give kids a sporting chance! Kids aged 4 - 18 from families in financial need can receive funding for help with registration fees, equipment and/or transportation. To learn more call 1-844-YES-PLAY or visit http://jumpstart.canadiantire.ca/en.html.