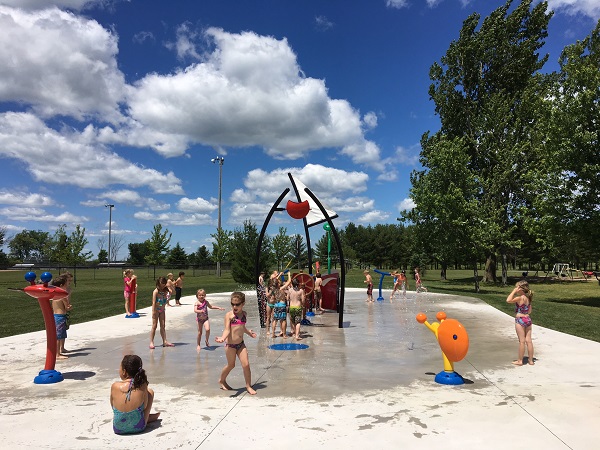 Our splash pad is the perfect place for kids to cool off and play!
Located at 1 Jessie Street in Lansdowne, the splash pad is next door to Jerry Park, a skateboard park, playground, library, pickleball courts and tennis courts. Washrooms are also located on site.
The splash pad operates from May to September, 9 a.m. to 7 p.m. (unless otherwise posted on site).