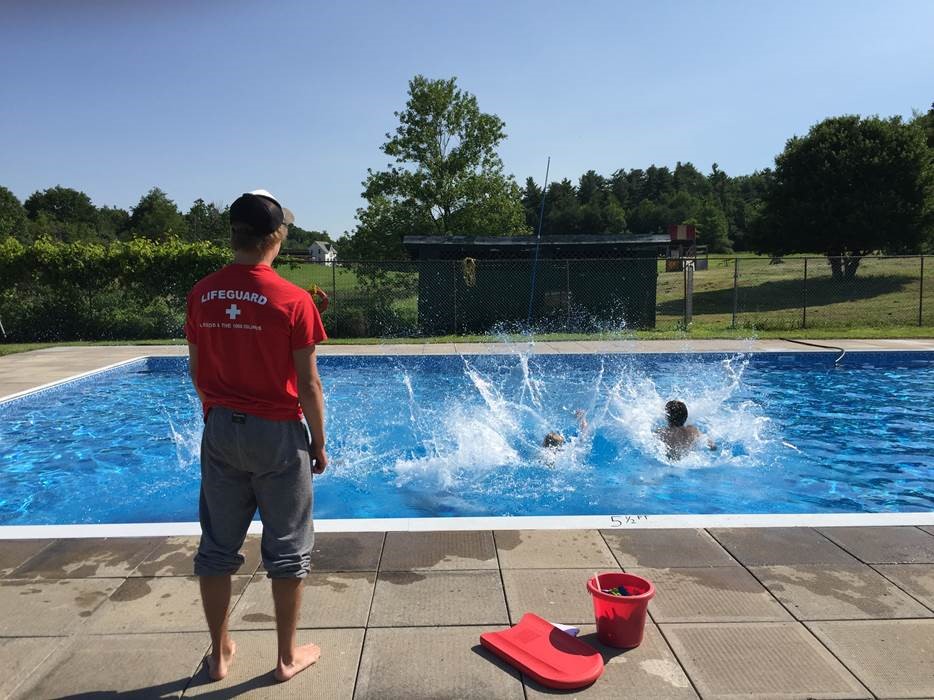 Cancelled for Summer 2020.
In addition to the following swim programs, the Township is home to many local swimming holes and beaches to help you cool off on a hot summer day.
We hope your child loves their Red Cross swimming and water safety experience. All summer lessons are held at the Landon Bay Campground pool.
Search our Recreation and Leisure Programs Calendar for the next available program, dates and fees or call us.
Red Cross Swim Preschool - Ages 3 - 5
Red Cross Swim Preschool is an eight level program for children three to five years of age and our instructors will determine the level your child fits into based on the program guidelines.
Red Cross Swim Kids - Ages 6 - 12
Red Cross Swim Kids is a 10-level stand-alone program and our instructors will determine the level your child fits into based on the program guidelines.
Bronze Star
Bronze Star is designed to develop problem solving and decision making skills to prepare the participant for the Bronze Medallion course.

Ages 12+
Bronze Medallion
Teaches an understanding of the lifesaving principles embodied in the four components of water-rescue education:
judgment
knowledge
skills
fitness
Participants prepare for challenging rescues of increased risk involving conscious and unconscious victims. Lifesavers develop stroke efficiency and endurance in a 500 m timed swim. Upon successful completion of the course participants will receive their Emergency First Aid certification.
Prerequisite: Minimum 13 years of age or Bronze Star certification.
Bronze Cross
Designed for lifesavers who want the challenge of more advanced training including an introduction to safe supervision in aquatic facilities. Bronze Cross is a prerequisite for all advanced training programs including National Lifeguard and Instructor certification. Includes a timed 600 m swim.
Prerequisite: Bronze Medallion and Emergency First Aid certification.
Winter Instructional Swim Program
Children ages four and older receive instruction on swim techniques as well as water safety and lifesaving procedures.
For eight Friday evenings, starting in January, swimmers will have one hour in the pool and take part in a Red Cross swim lesson. The program costs include round-trip transportation to and from Artillery Park Pool in Kingston.
The success of this program is dependent on volunteers. We need parents and teens to assist children on the bus, take attendance, get in the water during free swim, etc. This is a great opportunity to get those needed volunteer hours in before graduation. If you can help please contact us.
Complete the registration form and e-mail to Program Coordinator, Jason Page.