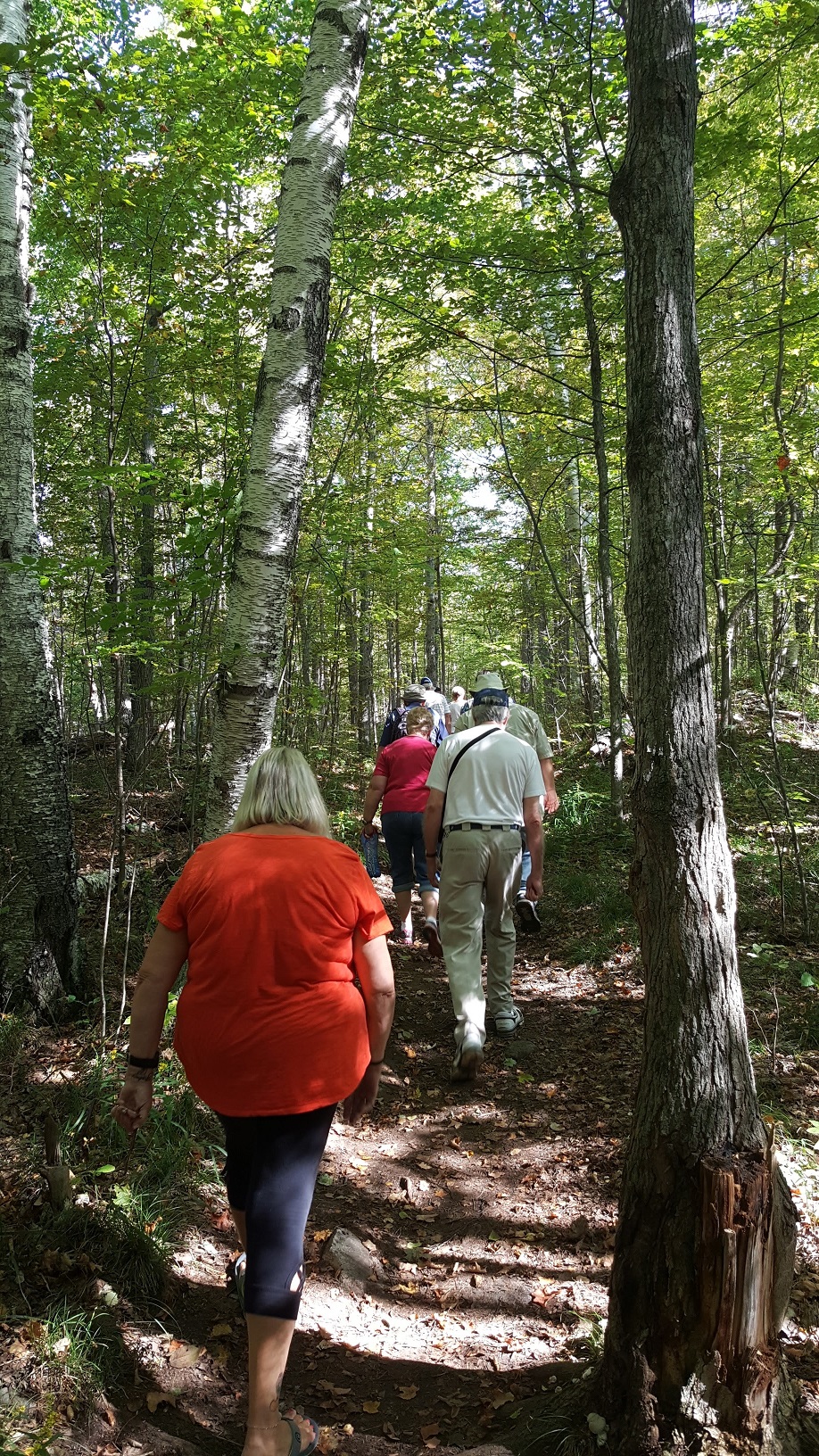 Our Township is home to many trail systems linking Gananoque, Brockville, Delta and the Rideau Canal. Take in the scenery while you hike, bike, run, motor or paddle your way through the Township.
For quick and easy reference, the Frontenac Arch Biosphere maps numerous trails and routes in our region.
ATV trails
Thousand Island ATV Club is a not-for-profit club with safe, fun and legal riding trails.
Cycling routes
Cycling is an ideal way to explore the Township. Visit Frontenac Arch Biosphere to learn more about mountain biking trails, family and casual routes as well as countryside cruising tours.
Fitness trails
Vita Parcours is a European fitness concept that is making its way to North America. There are exercise stations found periodically across the trails along Cranberry Lake and Bateau Channel Park. Each station has an activity designed to address the major components of a well-rounded fitness program for adults.
Garden Trails
The 1000 Islands and Rideau Canal Garden Trail is in full bloom mid-may through September. Take in the sights and sounds and enjoy all that our region has to offer.
Heritage walking tours
Heritage walking tours take you back in time to learn about the buildings and architecture that tell the stories of our villages including:
Hiking trails
Whether for the physical benefit or simply to explore the beauty, hiking is a great way to get outdoors and take it all in. We are fortunate to have a number of hiking trails crossing our Township.
Motorcycle tourism route
The Rideau Heritage Route has winding, narrow roads that take you through breathtaking cottage country and the quaint villages of Westport and Sydenham as well as Frontenac Provincial Park.
Paddle routes
Check out the paddle routes following the St. Lawrence River, Gananoque River, Rideau Canal and various other lakes and rivers that cross our Township.
Snowmobile clubs
Join a local club and take in all that our Canadian winters have to offer.