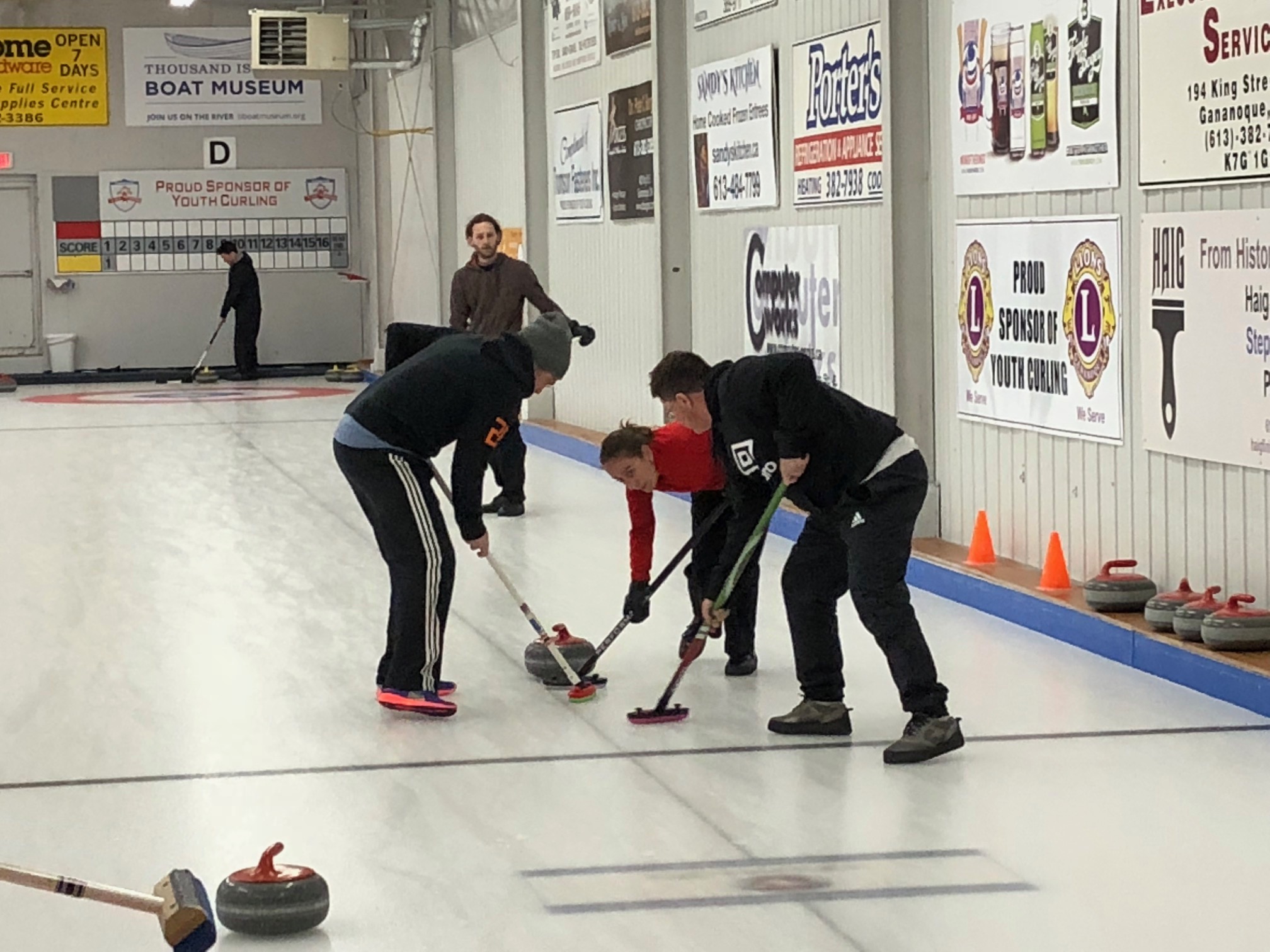 The heart of curling lies in small local clubs and within its members. The Gananoque Curling Club has over 200 members and we invite you to join in the fun.
The club is open from October to April, offering four world-class sheets to curl on and a comfortable bar and banquet facility to enjoy before and after your game.
Summer rentals are available from April to September. Members and non-members may also utilize the club's banquet and catering facilities for private functions including banquets, parties, and other social events throughout the year.