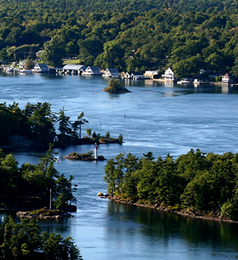 "Through the PLAY Days in TLTI Program, we are growing happy and healthy communities by building play into every child's day." - Program Coordinator of PLAY Days.
Let us kick start the 2021 on a PLAYful note, with a new and exciting program for the Township of Leeds and the Thousand Islands. We would like to invite children and their families into nature, to get creative, be inspired, and have a whole lot of FUN in 2021.
What is the PLAY Days Program?
"Children's play is any behaviour, activity or process initiated, controlled and structured by children themselves; it takes place whenever and wherever opportunities arise" - General Comment 17, UNCRC (UN Convention on the Rights of the Child)

In 2021, we will be offering a series of PLAY Days Events in the Township and in surrounding communities. PLAY Days in TLTI are experiences that will be offered outside, where participants are encouraged to "think outside the box" and embark on new adventures of re-creation and play.
With the PLAY Days in TLTI Program, Children and their families are provided with a safe space to let their imaginations run wild, finding new purposes for recycled "Loose Parts". Loose Parts are recycled household items that participants can build with, jump on, hide under, and that they can use to create a magical world of sustainable play. These Loose Parts will become their inspiration for creative play and will encourage them to engage in new ways, with their surroundings and their peers.
PLAY Days are designed on the key principle of "Choice." Children get to choose what they do, how they do it, when to start and stop, and who joins in. It is the freedom to choose that makes each event unique and a "play-full" experience. Children have the freedom choose their own adventure and to explore, discover, and learn by doing.
Through the PLAY Days Program, children learn to assess risk, as it relates to their own, individually guided play. Taking risks is an important part of learning and choices that are made in the future, are reflective of the experiences that we have as children. Children need to learn to recognize and evaluate challenges and make decisions based on their own abilities and understanding. When we play, risk doesn't mean we are giving an open invitation to danger, it means the types of play where the possibility of physical injury may exist. It means giving children the freedom to decide how high to stack milk crates, get muddy in puddles, and balance on the logs. At PLAY Days in TLTI, we "make the space as safe as necessary, not as safe as possible" to ensure you and your children can gain from all of the great benefits of "risky play".
What should I know before attending a PLAY Day?

Pre-registration is mandatory.
Participants need to wear close-toed shoes and clothing they are comfortable getting messy in. Consider bringing water, especially on hotter days!
Parents must stay on-site while their child is on-site. You may stay for as much of the 2 hour program as they would like.
How to Register
Join in on the fun! If you are interested in participating in an event, click on the date to go to the registration form!
Jerry Park - Lansdowne
Kendrick's Park - Lyndhurst
Centennial Park - Seeley's Bay
Alternative Locations
What do we mean by "Play"?
Play is what a child does when they are not being told what to do by an adult. Offering a safe space to children, enables them to do what comes most naturally to them – Play. Play encourages creativity, exploration, and more importantly, enables children to be whomever they want to be! The key characteristics of play, as outlined by the United Nations Committee are:
Fun, Uncertainty, Challenge, Flexibility, and Non-productivity.
Play can happen inside or out and may involve one child or many children. As children, we learn a great deal through play.
Who benefits from this type of program?
"Play in all its rich variety is one of the highest achievements of the human species, alongside language, culture and technology. Indeed, without play, none of these other achievements would be possible. The value of play is increasingly
recognised
, by researchers and within the policy arena, for adults as well as children, as the evidence mounts of its relationship with intellectual achievement and emotional well-being." -
Professor David Whitebread, The Importance of Play 2015
According to The Play Strategy for Scotland, "Play is a life-enhancing daily experience". It is an essential part of physical, social, cognitive, emotional, and spiritual development - General Comment 17.
It would be nearly impossible to imagine a childhood without play. Take a moment to think back to your own childhood and reflect on the freedom that play brought to your development. From building shelters, to exploring the land, and getting into mischief and adventure around every corner. These are the experiences that help to build confidence, resiliency, perseverance, understanding, and that grow our friendships. You may even have a scar or two that tell the story of how you learned to assess and take risks, learning powerful life lessons through each adventure.
Why can't kids play on their own? Play today looks different than play did when you were a kid. Many things have changed in society. Schedules are busy, technology is replacing real world experiences, play spaces are seeing greater regulations, and anxieties are running high about children's safety. It is up to the community, to create spaces where children can engage in play that is unique to them, learning to take risks, and growing their own, individual character. Occasionally, you may even find that the children are inviting you to play too!
When and where will PLAY Days events take place?
The PLAY Days Program will enter parks, green spaces, and local schools, throughout our Township and surrounding communities, beginning in Spring 2021. These events are the perfect reason for children and their families to get outside, make new connections, and as the name suggests...PLAY.

Programs will be offered throughout the week, designed to bring a minimum of 1.5 hours of play to each space. Township staff are available for consultation and general supervision, however, a parent/guardian will be required to stay on-site, to engage with their child(ren) in a direct supervisory role. Although this experience is very much child-led, we encourage adults to bring out their inner child and get playful! You may find that you become just as excited about your own play, as your child(ren) does about theirs'.
COVID 19
Considerations
All events must adhere to Federal and Provincial Regulations regarding COVID 19. This includes but is not limited to the number of participants involved, face coverings, disinfecting practices, and contact tracing.

Currently, PLAY Days in TLTI will not be hosting pop-up style events and participants will be required to pre-register for their selected program. Maximum numbers for each event will be decided, on an event-by-event basis.
All loose parts play equipment is isolated in a covered trailer between PLAY Days events to reduce the risk of transmission.
Donations
Have you been decluttering during the Lockdown? Maybe you have a few under-used items that you have been holding onto because you don't know what to do with them? Look no further! We are always on the lookout for more Loose Parts to add to our Resource Trailer. If you aren't sure if what you have will work, check out our Loose Parts Resource List.
Resources
: Benefits of Play-Based Learning
This program has been made possible through an Ontario Trillium Foundation
Seed Grant
. For more information on grant opportunities, check
out
https://otf.ca/apply-grant
.