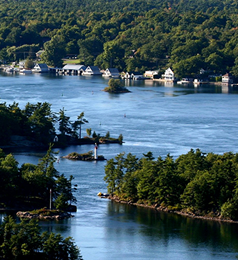 A municipal drain is built to improve the drainage of agricultural lands. It is used primarily in rural areas to discharge excess water from:
private agricultural tile drainage systems
roadside ditches
residential lots
churches
schools
industrial lands
commercial lands
Without these drainage systems in place, many areas would flood on a regular basis causing decreased farm production, increased public health risks and property damage.
The Township of Leeds and the Thousand Islands maintains the following drains:
Smith Bolger
Creek Road
Poldervaart-Webster
Jones
Bierman
Allin
Pierce-Blasko
Receive Email Updates...