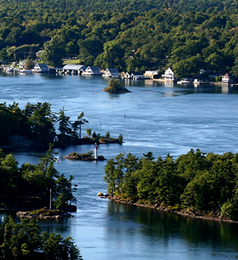 The Township of Leeds and the Thousand Islands has a variety of recreation, sports and leisure activities that provide opportunities to be active and have fun. We encourage all residents to live active and healthy lifestyles. We strive to be both accessible and inclusive to all residents.
To register for one of our programs you must have an active customer account, through our e-base platform. Registration requires full payment before program start date. Payment by Visa or Mastercard is accepted through the platform. For a step-by-step video on how to create an account for yourself and register for a program, please watch the introduction video.
TLTI is Currently Offering the Following Programs:
Fit & Fab 1
Monday, Wednesday & Friday
Oct. 2 to Dec. 15, 2023
9:30 a.m. to 10:30 a.m.
Lansdowne Community Hall
Fit & Fab 2
Monday, Wednesday & Friday
Oct. 2 to Dec. 15, 2023
10:45 a.m. to 11:45 a.m.
Lansdowne Community Hall
Description
Fit and Fabulous 1 is designed for adults to help improve aerobic capacity, strength, flexibility, balance and coordination. Progressions are provided to challenge individual fitness levels. Wendy Desrocher is a certified fitness instructor specializing in the older adult population. Great music, great fun! If you are participating in-person, please bring your own mat, exercise ball and water bottle.
Description
This class is designed for older adults and is slower paced than Fit and Fabulous 1. Emphasis is on endurance, strength, range of motion, balance, posture and coordination. Modifications are provided for all fitness levels. If you are participating in-person, please bring your own fitness ball, mat and water bottle if you are able.
Home Alone Safety
November 24, 2023
9:00 a.m. to 3:00 p.m.

Lansdowne Community Hall
Babysitting Course
December 29, 2023
9:00 a.m. to 4:00 p.m.

Lansdowne Community Hall
Description
Home Alone Safety for Kids is for boys and girls aged 9-12 will learn about street smarts, stranger danger and tricky people, the importance of rules and routine, safe snacking and activities, internet and fire safety and first aid using games, videos and other fun activities.
Parents and children alike report that confidence has increased after taking this program. $65 per person which includes a take home workbook.
For details about the program, please contact First Aid/CPR instructor Colleen Cameron by text 613 - 498 - 4415.
Description
Ages 11 and up, or in grade 5. Red Cross Babysitter Training is for boys and girls who are comfortable being "home alone" and want to learn how to keep other children safe, including younger siblings. How to care for babies, toddlers, pre-schoolers and school aged children are modelled and practiced, and the afternoon is dedicated to first aid skills, including an intro to infant and child CPR, how to treat life-threatening bleeding, how to use and epi pen and asthma inhaler. $65 per student includes a take home workbook.

For details about the program, please contact First Aid/CPR instructor Colleen Cameron by text 613 - 498 - 4415.
Yoga with Jodi
Oct. 17 to Dec. 19, 2023
1:00 p.m. to 2:00 p.m.

Seeley's Bay Hall
Just Burn It
Tuesday's
Oct. 3 to Dec. 12, 2023
6:00 p.m. to 7:00 p.m.
Lansdowne Community Hall
Description
Join Jodi McIntyre for an afternoon yoga class at the Seeley's Bay Community Hall. Drop in fee is $15. Yoga mats are available.
This is an all-level class and no prior experience is required. Everyone is welcome! Class runs from 1:00 to 2:00 p.m.
Description
10 week program (excluding October 31 Halloween)
Starts October 3- December 12

This Just Burn It Class uses your bodyweight to get you into an optimal training zone and boost fitness levels in a cardio driven class followed by a core segment. Whether Cardio Boxfit, HIIT, Tabata, Step, you never know what you are going to get, except a great workout! This class is intense, but it's worth it because you'll be burning fat and calories while working out in a group atmosphere to music and being led by Fitness Instructor Lori Higgs. This class is a co-ed class and open to all fitness levels. Please bring hand weights, mat and water.

Register online or in-person
1 Class a Week $60 / $7 Drop In Rate

(add Chisel & Tone Class and make it 2 classes a Week for $100)
Chisel & Tone
Monday's
Oct. 2 to Dec. 11, 2023
6:00 p.m. to 7:00 p.m.
Lansdowne Community Hall
Description
10 week program (excluding Thanksgiving Monday)

Starts October 2- December 11

Strength train and sculpt using hand weights, your body weight while toning and applying concentrated core moves in this 1 hour class led to music in a group atmosphere by Fitness Instructor Lori Higgs. It's a total body workout that's totally doable for anyone and everyone looking to get fit.
This is a co-ed class and all fitness levels are welcome. Please bring hand weights, mat and water. Register online or in-person
1 Class a Week $60 / $7 Drop In Rate

(add Just Burn It Class and make it 2 classes a Week for $100)
Registration and Payment Options
Registrations must be paid in full before you are permitted to attend. You will be contacted by TLTI prior to the program start date and introduced to your instructor, and get further program information, via email.
If you are unable to pay on-line with a credit card you can still register on-line and then come to the Township office and pay via, debit, cheque or cash.
Program Cancellation/Withdraw/Waitlist
We do our best to ensure our recreation programs run as scheduled but sometimes a program start date, time, location or fee may change. Every effort is made to notify you of these changes as soon as possible.
If an individual class or lesson is cancelled, every attempt is made to reschedule and notify participants of the new date.
Programs may be cancelled due to low registration. If this occurs a full refund is issued.
If you have registered and paid for a program but must withdraw, contact us before the program starts. No refunds are issued after the program has started unless accompanied by a medical note.
If the program you are interested in is full, you have the option of selecting another program or being placed on a waitlist. Participants will only be contacted if a space becomes available.
Recreation Subsidy
Need financial help with kids' recreation programs, clubs, or courses? Contact Canadian Tire Jumpstart to submit an application online.
Other Funding Opportunities
Making Play Possible
Making Play Possible is a registered charitable organization that gives children and youth in Leeds-Grenville the chance to participate in recreational activities. If you or someone you know needs support for enrolment, contact 613-498-4844 or visit their website.
Champions for Kids
Champions for Kids Foundation (C4K) is an initiative of the Upper Canada School Board. This program is designed to discreetly assist UCDSB children and their families. Applicants are encouraged to speak with their school principal who will facilitate the application progress. Call 1-800-267-7131 or visit their website for more information.
KidSport
KidSport is a national non-profit organization that provides financial assistance for registration fees and equipment for children aged 18 and under. Phone 204-925-5914 or visit their website to learn more.
Community Partners are Currently Offering the Following Programs at a TLTI Facility:
Description
The Kingston Fencing Club specializes in teaching sabre fencing and equipment is provided to beginners. Instruction will be given by Head Coach Henk Pardoel with over 45 years of fencing experience and Assistant Coach Luigi Burjato a competitive fencer/coach from Brazil.
Description
Tai Chi is a gentle exercise taught as a sequence of flowing movements and balanced stretches. The stretches, turns and extensions exercise the whole body, and create a feeling of relaxation and well-being. Tai Chi can be practised anywhere, anytime, with no need for special gear.
The Canadian Tai Chi Academy is a registered charity operated by volunteer instructors and officers. We teach a set of 108 moves developed by Master Moy Lin Shin. Our website: www.CanadianTaiChiAcademy.org
The Lansdowne Tai Chi club held its first Tai Chi class in May 2014. Join us as we continue to learn Tai Chi in a relaxed, supportive and fun environment. Come out and try Tai Chi for yourself.
Lansdowne Seniors
Wednesday's
11:00 a.m. to 4:00 p.m.
Marilyn Dwyre 613-659-3860
Lansdowne Community Hall
Women Matters
Monday's
10:00 a.m. to 2:00 p.m.
Pen Deering 613-659-4198
Lansdowne Community Hall
Description
The Lansdowne Seniors meet every Wednesday for euchre at the Lansdowne Community Building. The fourth Wednesday of every month is a potluck followed by a short meeting and euchre to follow.
Description
We are a group of fibre artists , mostly women, mostly over the age of fifty-five (new friends are welcome) who meet every Monday in the Seniors Room of the Lansdowne Community Building. We are loosely organized and offer support to each other in all aspects of life as well as our pursuits with Fibre.
Our abilities vary from novice to master and all are learning and sharing. We do have limited traditional rug hooking supplies for people to try. The wide range of back-grounds and experiences contribute to the life of the group; the social interaction is as stimulating as the exchange of creative ideas.
Please feel free to join us from 10:00-2:00 any Monday, Christmas, Easter and New Years!
Seniors Exercise Class
Thursdays
October 5 to June 2024
Lansdowne Community Hall

9:30 a.m. to 10:30 a.m.
613-342-3693 ext. 2303
Description
Fall into Yin | Mind, Body and Soul Healing Yoga Experience

Join Michelle Millar for a beautiful and unique combination of Yin and gentle hatha yoga, pranayama breathwork, sound healing, meditation and guided journaling. Get back in touch with your highest and truest self. As the wheel of the year turns we will harness the introspective qualities of the dark fall season. De-stress and soothe the overstimulated nervous system by turning inwards, using the breath and nourishing gentle movement to calm the mind, body and soul.

Suitable for all levels and beginners. Please bring a yoga mat, blanket and small pillow, if you have yoga blocks they are always nice but not necessary.



There will be 3 separate special transformative healing yoga experiences this fall led by Michelle Millar. All three events will have a different theme and offer something unique. Pre-registration is required.



Cost $40.00 or sign up for all three for $100.00
Description
Seniors Exercise – Moderate to high tempo exercise
Gentle Fit – Gentler exercises with modifications i.e. chair exercise
Fall Prevention – 12 week certification course that includes education about fall prevention and exercises focused on improving balance; planned and supervised by a Registered Health Care professional
Nordik Pole Walking Groups
Stroke Survivor Exercise
Parkinson's Exercise
Chair Yoga
Virtual Exercise Classes – via ZOOM from the participant's home
Description
Halloween Themed
Pumpkin Decorating
Halloween Costumes
Snacks

$35 *Limited Spaces available
Full and Partial Subsidies Available
Are you a sports enthusiast? Do you have a passion or leisure interest skill?
We welcome suggestions for new recreation programs or leisure interest offerings. Do you have a desire to help us as a coach, leader, or trainer?
Programs should encompass physical, social activities, focus on health and wellness and include programs not currently offered in our Township. Contact us below with your suggestions!
Sports
Youth & Teens
Adult & Seniors
Programs & Clubs
Youth & Teens
Adults & Seniors
Clubs
Seeley's Bay Seniors
Joyce Fleming | 613-387-3750
Stonebridge Quilters
Marilyn Crawford | 613-928-2563
Community Groups
Community Services
Lansdowne Women's Institute
Helen Louchead | 613-659-4855
Legions
Lyndhurst Legion Branch 504
Seeley's Bay Legion Branch 491
McKenna Modler
Communications & Community Services Assistant
1233 Prince St., P.O. Box 280
Lansdowne, Ontario K0E 1L0