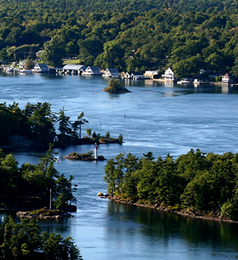 The Integrated Accessibility Standards Policy of the Township of Leeds and the Thousand Islands recognizes that persons with disabilities should be provided an equal opportunity to access goods and information.
It is our goal to provide documents in an accessible format; however, we realize that not all posted documents will meet everyone's needs. If you require an accessible version of a portable document (.pdf) please let us know.
If you are having difficulty using adaptive technology with any of our webpages or have questions regarding the accessibility of our facilities and services, please contact us.
Accessible buildings, parking and washrooms
We continue to update and convert our facilities to make them accessible for all users. We are making advances, but currently the following are not accessible:
Springfield House Museum (upper level of Springfield House at 1365 County Rd. 2, Mallorytown, ON)
Leeds and the Thousand Islands Archives (located at 1365 County Rd. 2, Mallorytown, ON)
All other facilities are accessible.
Programs and services
If you or a family member require assistance to participate in recreation programming or to access Township services or literature, please contact us.
Website accessibility
Site designed and developed to WCAG 2.0 Level AA specifications
Text resizing on content pages
Compatible with JAWS, NVDA, ZoomText, and any other assistive technology that follows the W3C web standards
Colour contrast is set for easy reading
All functionality accessible via keyboard only
"Skip to Content" link to facilitate keyboard navigation
Keyboard focus outline
Pages organized using headings
Pause button on rotating content (e.g., rotating homepage banners and news)
Alt text on images
Title text on links