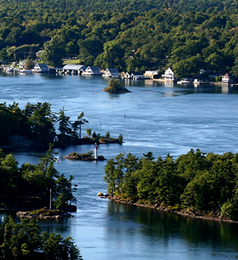 Thank you for your interest in a career with the Township of Leeds and the Thousand Islands.
Please visit our Current Opportunities page to view posted positions. While there, you will also find information on fire department recruiting, seasonal and summer student jobs, college and university placements and volunteer opportunities.
Accessibility
We are an Equal Opportunity Employer in accordance with the Accessibility for Ontarians with Disabilities Act, 2005 (AODA) and the Human Rights Code. The Township provides accommodations throughout the recruitment, selection and/or assessment process to applicants with disabilities.
Benefits
Reasons to be a TLTI Team member:
diversity - we are an equal opportunity employer that values diversity in our workforce
health and safety - we are committed to maintaining a safe and healthy work environment for employees
comprehensive benefits package - we offer an attractive and comprehensive benefits package
flexibility - we offer alternatives from the traditional workday in some positions
talent development - we support our employees with learning and professional development opportunities to foster their career goals.
Privacy
Personal information is collected under authority of The Municipal Freedom of Information and Protection of Privacy Act.
Are you interest in a career in local government? The Ontario Municipal Administrators' Association (OMAA) offers a $5000 bursary award for students currently enrolled in an Ontario post-secondary program that has the potential to lead to a career in local government. For further information go to http://www.omaa.on