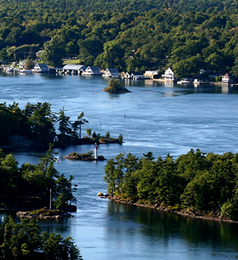 A Commissioner of Oaths is a person authorized to take your oath or solemn affirmation when you sign an affidavit or a statutory declaration. Several staff members at our administration office are Commissioners of Oaths.
If your documents require a notary public, please contact a lawyer. If you are unsure of the requirements, contact us to determine whether your document can be commissioned by our staff.
The process
Please call our administration office at 613-659-2415 to determine availability of a Commissioner of Oaths.
Briefly describe the document you need commissioned.
Come in person with your documents to 1233 Prince Street, Lansdowne.
Bring one original piece of photo identification in the form of government-issued photo identification (e.g., a valid driver's licence, a valid passport or a BYID age-of-majority card.) If your identification is in a language other than English or French, an official translation of the document may be required.
Documents that can be commissioned
The following is a sample of documents a Commissioner of Oaths can swear:
statutory declaration
planning application
insurance claim
common law status affidavit
vehicle ownership transfer
attestation of pension recipient being alive and confirming their residency
residency document
lost passport
single status certificate
consent letter for travelling with a child commonly referred to as a travel document.
Documents that cannot be commissioned
The following is a sample of documents a Commissioner of Oaths cannot sign:
documents requiring a notary public
documents that need to be certified
forms which call upon a Commissioner of Oaths, and also request certified true copies of other documents as attachments. The Commissioner cannot certify attachments and therefore cannot sign the forms.
Fees
There are no fees for the services of a Commissioner of Oaths.