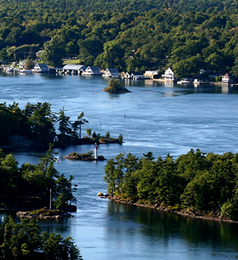 Thinking of installing a swimming pool?
Any structure on your property that artificially contains a body of water of 18 inches or more is considered a pool. Swimming pools must be in compliance with Swimming Pool By-Law 13-024.
Is a building permit required?
Yes, swimming pools require a building permit and must be in compliance with Zoning By-law 07-079. A final inspection must be completed by the Chief Building Official and a certificate of completion issued.
How much does a building permit for a swimming pool cost?
The current fee is listed in the General Rates and Fees By-Law. A permit fee for associated decks will be calculated in addition to this basic fee.
Can the swimming pool be located near my septic system?
No, swimming pools and associated decks, pumps, etc. must be 1.5 metres (4.92 ft.) from a septic tank and 5 metres (17 ft.) from a leaching bed (tile field).
Does a swimming pool require a fence?
Yes, a fence is required if any portion of the pool is lower than 1.2 metres (4 feet) above finished grade.
What type of material can be used for fencing?
All materials must be approved by the Chief Building Official. Fencing types include chain link and vertical boards. Please see Sections 2.8 and 2.9 of By-Law 13-024 for further information.
Does a hot tub, whirlpool or spa require a fence?
No, provided a secure cover of rigid material is placed on the opening of the structure and is locked when not in use.
Does my gate require a lock?
Yes, entrances must be locked at all times except when the swimming pool is being supervised by a responsible adult. Gates must be supported on substantial hinges, be self-closing and be equipped with a self-latching device.
What is required for zoning approval?
A detailed plot plan as per By-law 13-024 is required to confirm zoning compliance, detailing:
property boundaries and dimensions, including the high water mark, if applicable
location, size and type of all existing and proposed buildings and structures on the subject property, indicating the distance of the buildings and structures from the front, rear and side lot lines and distance between existing and proposed buildings and structures
location of existing or proposed septic systems and drilled/dug well on site
location, size and type of the proposed swimming pool and enclosure thereto, indicating the distance between the proposed swimming pool and enclosure and existing and proposed buildings and structures and distance from property lines, right-of-ways, high water mark, septic system, well, etc.
location of any swimming pool pumps and related equipment indicating the distance of the equipment from the swimming pool and property lines
location of backwash discharge and disposal