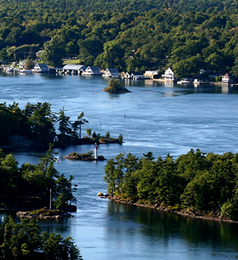 The Municipal Freedom of Information and Protection of Privacy Act (MFIPPA) provides individuals with two rights:
access to certain records under the custody and control of the Township
protection of personal information
Many of the Township's records are available without making a formal request for information. Some records can be found on this website and some are available by contacting the Clerks department.
Fees

The Act provides for a mandatory $5 application fee which must accompany each request for information. Depending on the request, additional fees may apply:
Manually searching for a record
Preparing the record for disclosure
Computer and other costs incurred in locating, retrieving, and processing a record
Shipping costs
As per the Information and Privacy Commissioner of Ontario's Fee Guidelines, the hourly rate is $30.00 per hour
Photocopying .25 per copy or .50 per colour copy
If requested electronically, a $10 fee for storage device may apply
Other costs incurred in responding to a request, as set by regulation
Please note that fees may vary depending on request.
If it appears that the cost of processing your request will be more than $25, the Clerk's department will provide you with a fee estimate before proceeding. If the cost estimate is $100 or more, the Township requires that you pay a deposit of 50% of the estimate before completing the processing of your request.
To make a formal request complete the Request for Information form. Submit your request with the required $5 fee by mail or in person at the municipal office, P.O. Box 280, 1233 Prince St., Lansdowne, ON K0E 1L0.
For further information please contact the Clerk's department.
Requests are generally processed within 30 days.
Resources