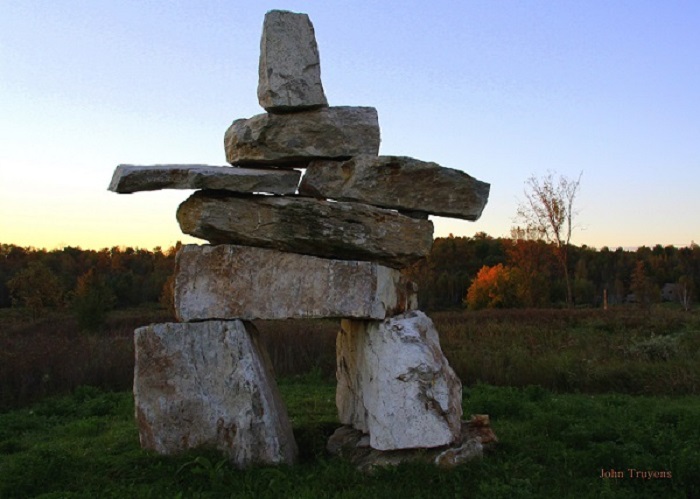 The Township of Leeds and the Thousand Islands offers many programs and services for our youth.
Youth Bursary Program
The Township of Leeds and the Thousand Islands would like to recognize youth for their successes and to support them in achieving their future goals.
The Youth Bursary Program is meant to give recognition to youth for their academics, volunteerism, leadership, and extra-curriculars while giving them a modest bursary to go towards their post-secondary endeavours.
Please review the Youth Bursary Policy and when you are ready, head over to our Youth Bursary Program Application form to make your submission.
The application deadline is 11:00 p.m. on Wednesday, March 31, 2021.
TLTI 2020 Yearbook
Graduations and send-offs are a significant milestone in a student's life, and the Township wants to celebrate that milestone with them! The online yearbook is for students in Grade 6, 8, 12 and post-secondary students. We want the year of 2020 to be remembered as their graduation year and not the year of COVID-19.

You can now view the completed TLTI 2020 Yearbook.
Health and wellness
If you are feeling overwhelmed, out of control or are having difficulty with peers, help is available.

Children's Mental Health of Leeds & Grenville, Gananoque
Phone: 800-809-2494
Website: http://www.cmhlg.cahlg.ca

Kids Help Phone
Phone: 800-668-6868
Website: https://kidshelpphone.ca/

Leeds, Grenville and Lanark District Health Unit, Gananoque
Phone: 613-382-4231
Website: http://www.healthunit.org/

Ministry of Education Safe Schools Strategy
Preventing Bullying and Harassment
Phone: 800-387-5514
Website: http://edu.gov.on.ca/ov.on.ca/

South East Health Line
Health services for our region
Phone: 613-310-2222
Website: http://www.southeasthealthline.ca/
Employment and volunteer opportunities
Looking for your first job or want to change jobs? The Township provides career and volunteer opportunities from time to time.
The Employment and Education Centre (EEC), Brockville
Phone: 800-926-077
Website: http://www.eecentre.com/
Keys Job Centre, Gananoque
Phone: 613-382-1085
Website: http://keys.ca
Volunteer Centre of St. Lawrence-Rideau, Brockville
Phone: 613-498-2111 or 800-926-0777
Website: http://volunteercentre.ca
Groups and organizations
Join a group or become part of a team. The benefits are endless.
4-H Club
Facebook: https://www.facebook.com/LeedsCounty4h
Website: http://www.4-hontario.ca/4h-in-my-area/leeds.aspxn-my-area/leeds.aspx
Army Cadets
Phone: 613-583-8223
Email: ronald_macneil@forces.gc.ca
Awesome White Doves Youth Group
Open to all youth ages 7 and up. Meet weekly to discuss community service ideas and church activities. Games night and monthly outings are planned.
Phone: Jan at 613-659-3223
Email: lmunitedchurch@1000island.net
Big Brothers Big Sisters of Leeds and Grenville, Brockville
Phone: 613-345-0281 or 866-344-9972
Website: http://www.mentoringmatters.ca
Boys and Girls Club of Gananoque
Gananoque Youth Centre
Phone: 613-382-6792
Email: ganyouth@bgckingston.ca
Connections, Brockville Police Service
Connections' programs provide a supervised, supported and safe environment where youth can build life skills, increase personal success, practice responsible behavior and become more engaged in the community. Support for youth who have been in trouble at school and need some help to get back on the right track.
Phone: 613-342-0127
Website: http://brockvillepolice.com/connections/villepolice.com/connections/
Girl Guides
Website: http://www.girlguides.ca/home
Girls Inc.
Website: http://test.girlsinc-uppercanada.org/
Junior Fairboard, Lansdowne
The Junior Fairboard was formed to give our young people a platform for projects to improve, showcase and provide valuable services for the annual Lansdowne Fair.
Phone: 613-659-2124
Email: Lansdowne Fair
Scouts Canada, Gananoque
Website: http://www.scouts.ca/
United Way of Leeds and Grenville, Brockville
Phone: 613-342-8889
Website: http://www.uwlg.org/
YMCA of Brockville and Area
Phone: 613-342-7961
Website: http://www.brockvilley.com/
Housing
Ventures Group Home
Phone: 613-382-3441
Website: https://www.southeasthealthline.ca/displayservice.aspx?id=74374
Sports and leisure
The Township has many sporting and leisure activities. A full listing can be found in our Recreation and Leisure Guide or on our Recreation and Sports page.