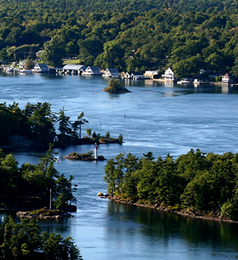 Our Township Council consists of a mayor and six councillors. Council meets in chambers at 1233 Prince Street, Lansdowne. Our Council welcomes public engagement and encourages residents to bring matters to their attention. If you would like to speak at a meeting complete and submit a Deputation Request form.
Council gathers on the first Monday of the month to hear public input at the Committee of the Whole (COTW) meeting. Council reconvenes on the second Monday of the month to make decisions based on the agenda items from the previous week.
If you would like to attend a meeting, watch a recording of a meeting or watch a live stream video, visit our meetings page.
Past Committee of the Whole and Council meeting agendas, minutes and by-laws are available for review. If you need assistance, please contact us.
Office

Elected Official

Email

Phone

Photo

Mayor

Corinna Smith-Gatcke

613-561-4980

Councillor
Ward 1

Brian Mabee

613-382-3491

Councillor
Ward 1

Jeff Lackie

613-583-3679

Councillor
Ward 1

Terry Fodey

Res. 613-659-2898

Cel. 613-536-9787

Councillor
Ward 2

Mark Jamison

mjamison@townshipleeds.on.ca

613-305-3056

Councillor -
Ward 2

Gordon Ohlke

613-331-6050

Councillor -
Ward 3

Brock Gorrell

613-923-8899
If you would like to see the Ward boundaries of our area, please review the map of our Township (map credit: Lyle Henderson and/or C & L Specialty Maps).