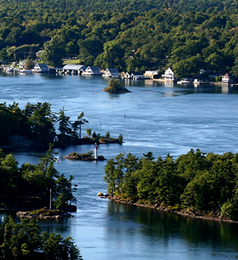 The zoning by-law and its schedules put The official plan into effect and outline the following:
how land can be used
where buildings and other structures can be located
the types of buildings that are permitted and how they can be used
lot sizes and dimensions, parking requirements, building heights and setbacks from the street, water, wetlands, flood plains etc.
If you want to use or develop your property in a way that varies from its current zoning, it is necessary to apply for a Zoning By-Law Amendment. Please note that Council can consider a change only if the new use is permitted by the Official Plan; otherwise an Official Plan Amendment is also required.
The zoning by-law amendment process can take three months or more to complete.
Zoning By-Law Text and Schedules
Note: This is an office consolidation, for accurate reference, any questions regarding By-law Number 07-079 and any amendments must be directed to the Planning Department, 1233 Prince Street, or by calling (613) 659-2415. Copies of any original by-law amendments are obtained through the Office of the Clerk.
It is recommended that residents and potential buyers obtain a zoning compliance letter to confirm the zoning on a property. The current fee is $100. Please contact staff for further information.
Next Steps:
Complete a Pre-consultation Request and our Planning department staff will connect with you;
Contact regulatory agencies to discuss your plan, they will let you know if they will recommend approval to Council;
Submit a Zoning By-law Amendment application along with applicable fees;
When advised by our Planning department, attend a public hearing at our municipal office where Council will discuss your application. At a following meeting, Council will consider approval, denial or deferral of your application; and
Once a decision is made there is a 20 day appeal period. Appeals can be made to the Local Planning Appeal Tribunal (LPAT). If there are no appeals the decision is final and binding on the 21st day after the date of the decision. If applicable, your building permit will be issued and you will be ready to proceed.
Resources:
To help you with the process we accept cheques and completed application forms for the following: