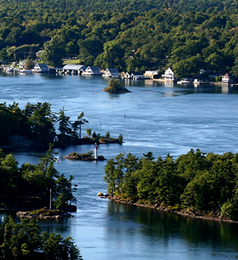 Property taxes are a key source of revenue for the Township. This revenue helps fund services such as infrastructure upgrades, parks, facilities and library services. There are two billings per year; spring and fall. We provide a variety of payment options for your convenience.
The Township of Leeds and the Thousand Islands offers one of the lowest tax rates in the United Counties of Leeds and Grenville. Your property taxes are based on the assessed value of your property as determined by Municipal Property Assessment Corporation (MPAC).
MPAC has prepared some videos regarding property assessment information.
Attention farm business property owners
Farm business property owners must register annually with Agricorp. If you own farm property, early in each calendar year you should receive a package in the mail about registering your farm business with Agricorp. Registering your farm ensures your agricultural land is in the farm property class tax rate, which qualifies for a tax rate of 25% of the municipal residential tax rate. All farm businesses in Ontario that gross $7,000 or more annually are required by law to register with Agricorp. Visit the Agricorp website for more information. The deadline to register is March 1 of each calendar year.
Taxation Rate
Due to the COVID-19 pandemic, property assessments for the 2022 taxation year will continue to be based on the January 1, 2016 current values (i.e., the same valuation date in use for 2020 taxation year).