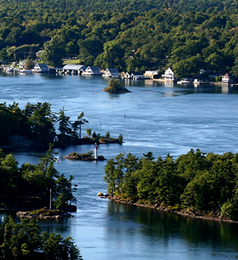 The Township of Leeds and the Thousand Islands issues property tax bills twice a year.
Your interim tax bill is due March 17, 2023
Your final tax bill is due September 15, 2023
Generally, tax payments are due the third Friday in March and September of each calendar year. Please note that Interim bills are 50% of the previous year's levy.
Overdue taxes
The Township applies an interest/penalty charge of 1.25% per month, or 15% per annum, to unpaid property tax accounts.
Failure to receive a tax bill does not excuse you from the obligation of payment, nor does it relieve the liability of penalty on late payments.
Please contact us if you do not receive your tax bill or to request the current amount due.