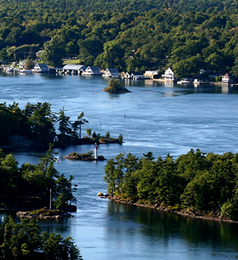 Bridgeview - Engineering Technology, Plumbing and Heating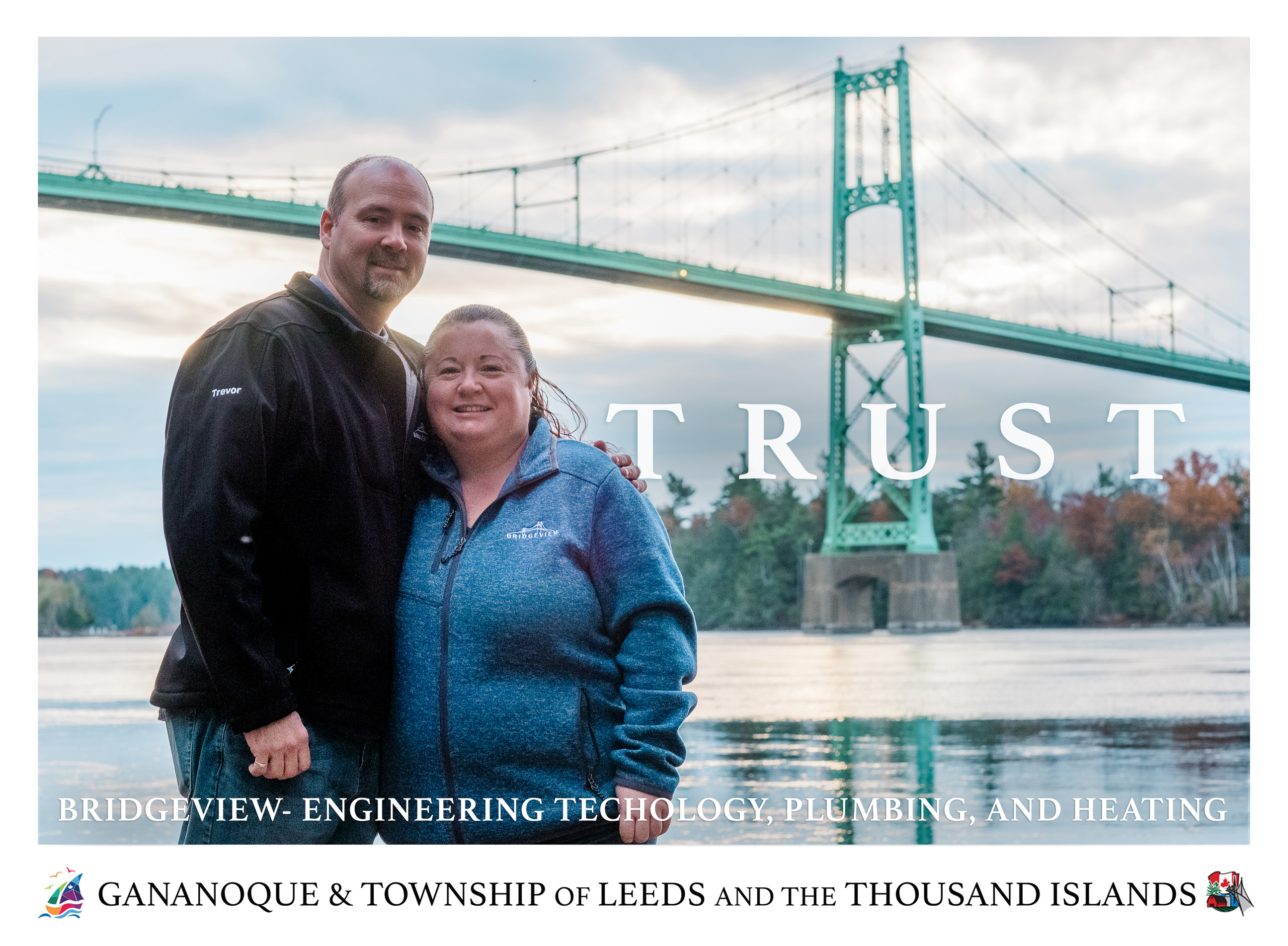 Trevor and Tracy Wallis, Owners
www.bridgeviewtech.ca
50 Ivey Drive, Lansdowne ON, K0E 1L0
613-583-2253
trevorwallis@bridgeviewtech.ca
Tell us about yourself! Hobbies? Fun facts? How did you get started?
We have lived near Ivy Lea for the last 20 years. We are blessed with a home that has an incredible view of the St. Lawrence River and the Thousand Islands Bridge. We enjoy it every day, hence the name of our company, Bridgeview! We have four wonderful children that are our world: Katelyn, Kody, Karly and Kaleb. We are also fortunate to have our parents close by, as well as extended family and great friends in this area. Our families go back generations here!
For all but four years of post-secondary schooling, we have called this area home. And we love it! We volunteer with many different organizations and enjoy supporting and being involved in our community. We started Bridgeview in November 2017 after significant preparation; and thanks to many things falling into place at just the right time. The guidance provided by Trevor's plumbing mentor, Merrill Alguire, was paramount. We will be forever grateful for his advice, experience and encouragement. Since opening, we have been 'the busy little company that could', working around the area 24 hours/7 days a week!
Define your business in your own words.
Bridgeview provides a wide range of mechanical engineering technology, plumbing, and heating services. We work in residential homes as well in commercial and industrial settings. We have the best team of experienced employees and are always increasing our skills and education to serve our customers better. We are honest, hardworking and love a challenge!
What business achievement are you most proud of?
We are proud of so many things when it comes to Bridgeview, but most importantly, that we are doing this as a family, a team and with such great support from our employees, family, friends, and community!
Why did you choose Leeds and the Thousand Islands to start your business?
This is our home!
What words would you use to describe Leeds and the Thousand Islands?
Leeds and the Thousand Islands is scenic and beautiful!
Provide a message to your future guests!
Call us anytime for your plumbing and heating needs. We are local, reliable, have great reviews and provide excellent service!
Bridgeview Tech described in one word:
Trust