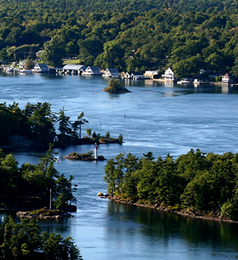 Contact Information
Tim & Lindsay Crombach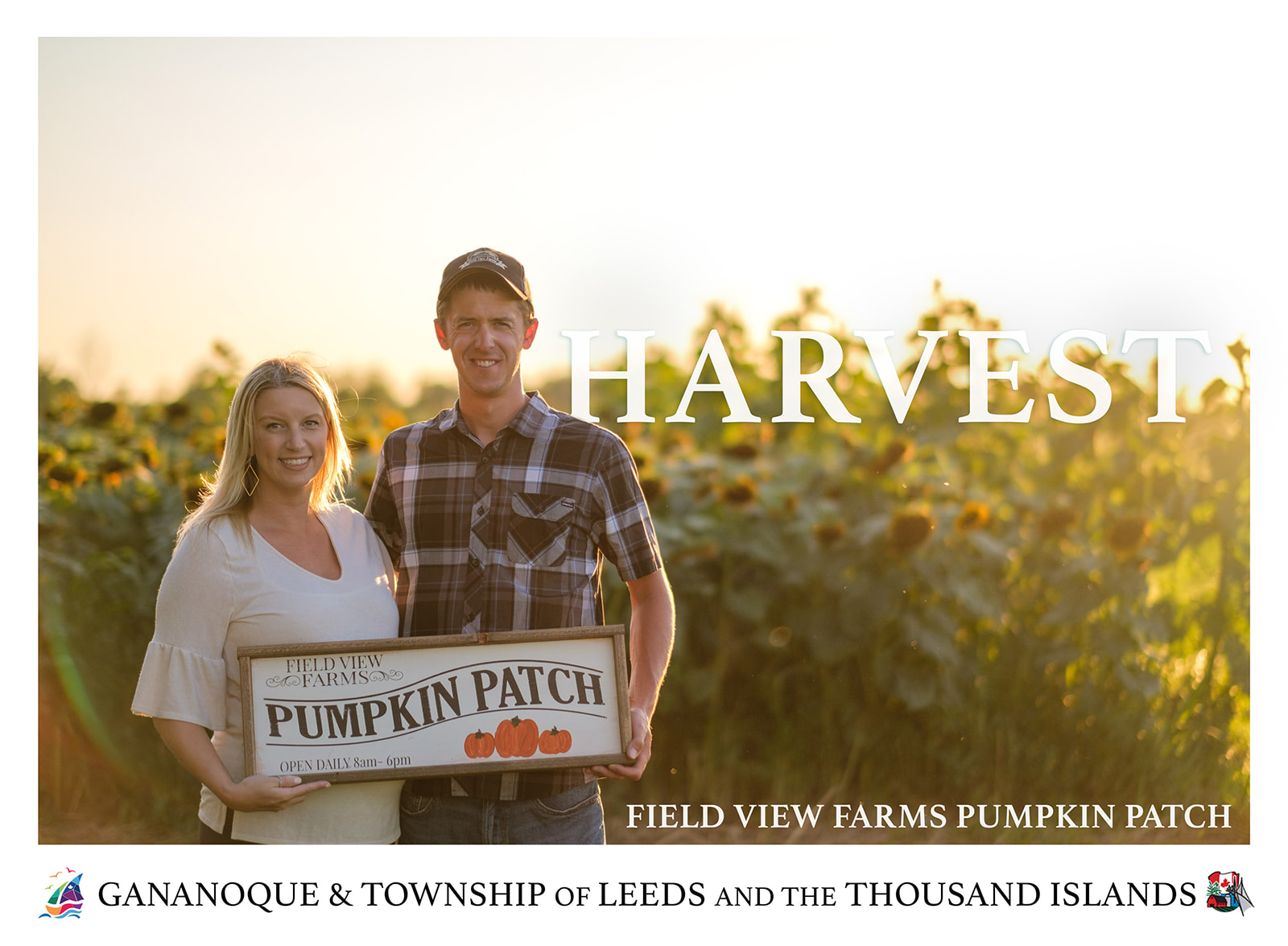 Field View Farms Pumpkin Patch
460 Cliffe Road Lansdowne
613-572-4924 or 613-888-3190
fieldviewfarms@gmail.com
Tell us about yourself! Hobbies? Fun facts? How did you get started?
Tim is a 3rd generation farmer at his family farm, Field View Farms. We started the pumpkin patch in 2015 and have been learning, networking & sharing our farm with our community ever since.
Define your business in your own words.
Field View Farms isn't only a pumpkin patch. We also provide services of custom farming, custom trucking and excavating. We are also dipping our toes in growing sunflowers and garlic, which hopefully we can share with our community in the next year or two.
What business achievement are you most proud of?
We are most proud of the overall expansions we have been developing over the last few years and we hope to continue on this trend we're on!
Why did you choose Gananoque/Leeds and the Thousand Islands to start your business?
Tim & Lindsay were both born and raised in the Leeds & the Thousand Islands. Both of their families have been here for generations and they wouldn't want to work, live & raise their own family anywhere else! You have the beauty & the nostalgia of the St. Lawrence River right down the road from farm land. Nothing better than that!
What words would you use to describe Gananoque/Leeds and the Thousand Islands?
Variety, Quaint, Breathtaking, Welcoming, Home.
Provide a message to your future guests!
To our future pumpkin patch customers: We hope we can give you a place to come every fall season to enjoy with your families! We want to be the pumpkin patch your children look forward to coming to every year to pick their very own pumpkin. We hope you are able to experience feelings of your own childhood memories as well while you're here!
What is one item/service in your business customers don't know you offer?
Lindsay recently began her hobby business, Farm Flair Photography in August of 2019. She offers photography sessions from the sunflower patch & the pumpkin patch, to holidays, engagements, maternity and more! We also have a beautiful big red barn that customers really enjoy in their photos. All right here on our farm just 5 minutes outside of Gananoque.
Field View Farms described in one word: Harvest