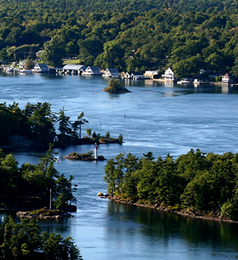 Garrett Farm Supply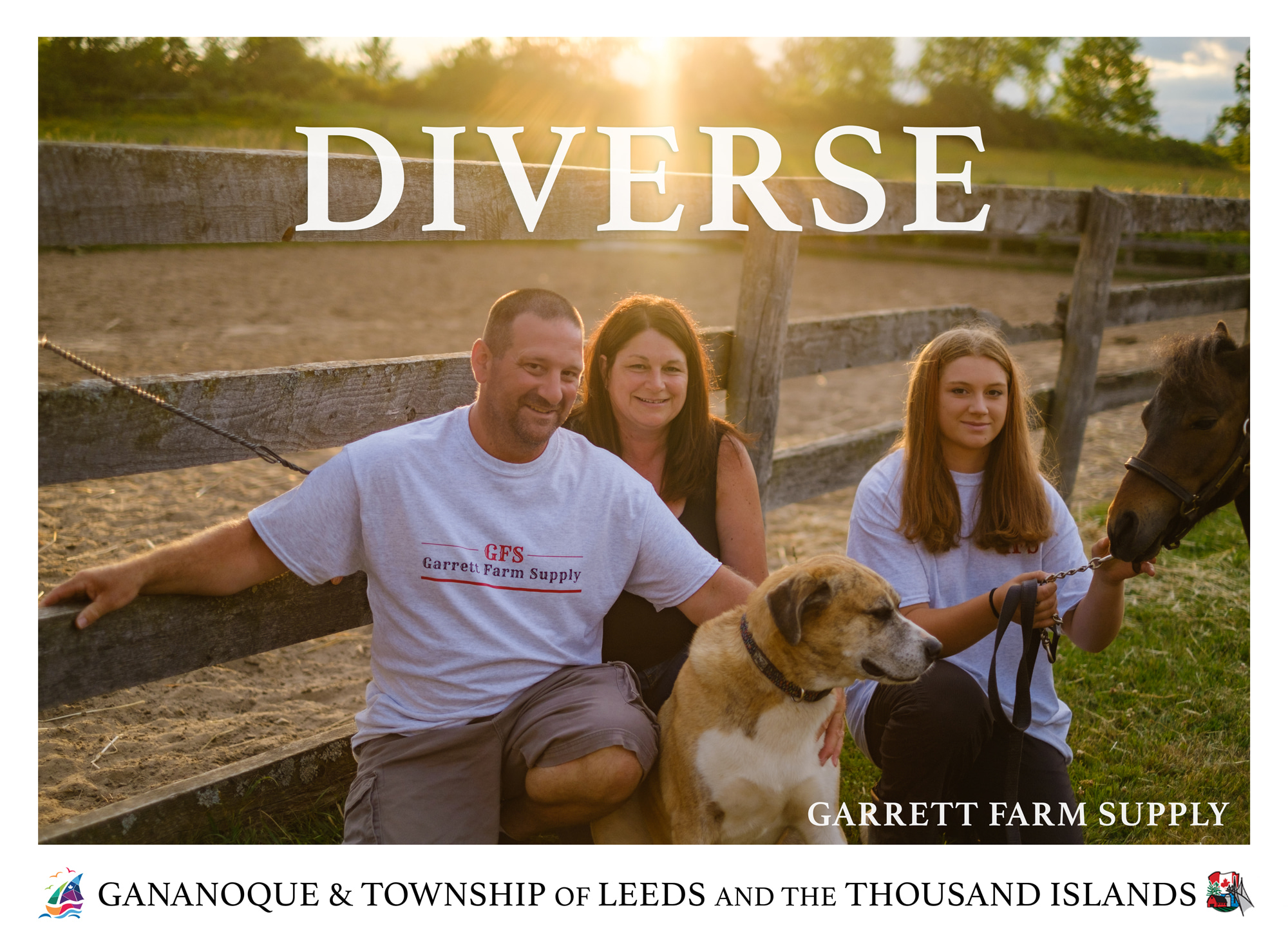 Dean & Kristy Garrett, Owners
2686 Hiscocks Rd, Gananoque, ON K7G 2V4
613-331-2790
www.garrettfarmsupply.com
Tell us about yourself! Hobbies? Fun facts? How did you get started?
Started as a boarding stable when we bought our farm 11 years ago but since Lackie's closed there is a void for farm feed and essential supplies. We're in the midst of setting up to fill that void now! We have currently stocked shavings and some feed but will expand as our building is completed. Doors are going today. We have been trying to start a Christmas tree farm as well although mother nature has given us a rough start!
Define your business in your own words.
We are filling the void to keep people able to purchase products locally. Farm feeds, feeders, deer feed and even wild bird food (somewhat covered in town) are products that people need to drive to Kingston or Brockville for.
What business achievement are you most proud of?
We're still new but so far, it's the response from the community as well as the support! With lockdowns we've questioned if we're doing the right thing, but we are now confident that we are!
Why did you choose to start your business in Gananoque/Leeds and the Thousand Islands?
We moved here in 2002 from Metcalfe, ON when Dean transferred Casino's to work in the Thousand Island location. We have since had a daughter (now 14), bought our farm, and have definitely made this area home for life!
What words would you use to describe Gananoque/Leeds and the Thousand Islands?
We love the small town feel and the community spirit! We moved here for the water and better priced housing, but we have since made so many friends and gotten involved in the community. We have helped with the Lansdowne Fair for the past 8 years and Dean has proudly been fair President for the past 3 years. It's easy to get involved when welcomed with open arms!
What is one item/service in your business customers don't know you offer?
Phase two of opening will be rentals of some tools and garden equipment
Provide a message to your future guests!
As we progress, we will add as many products and services as we can and of course create a friendly atmosphere to visit.
If you could describe your business in one word, what would it be?
Diverse