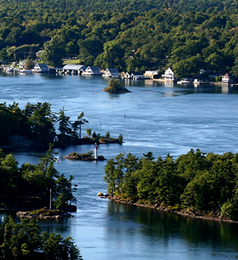 Glen House Resort and Smuggler's Glen Golf Course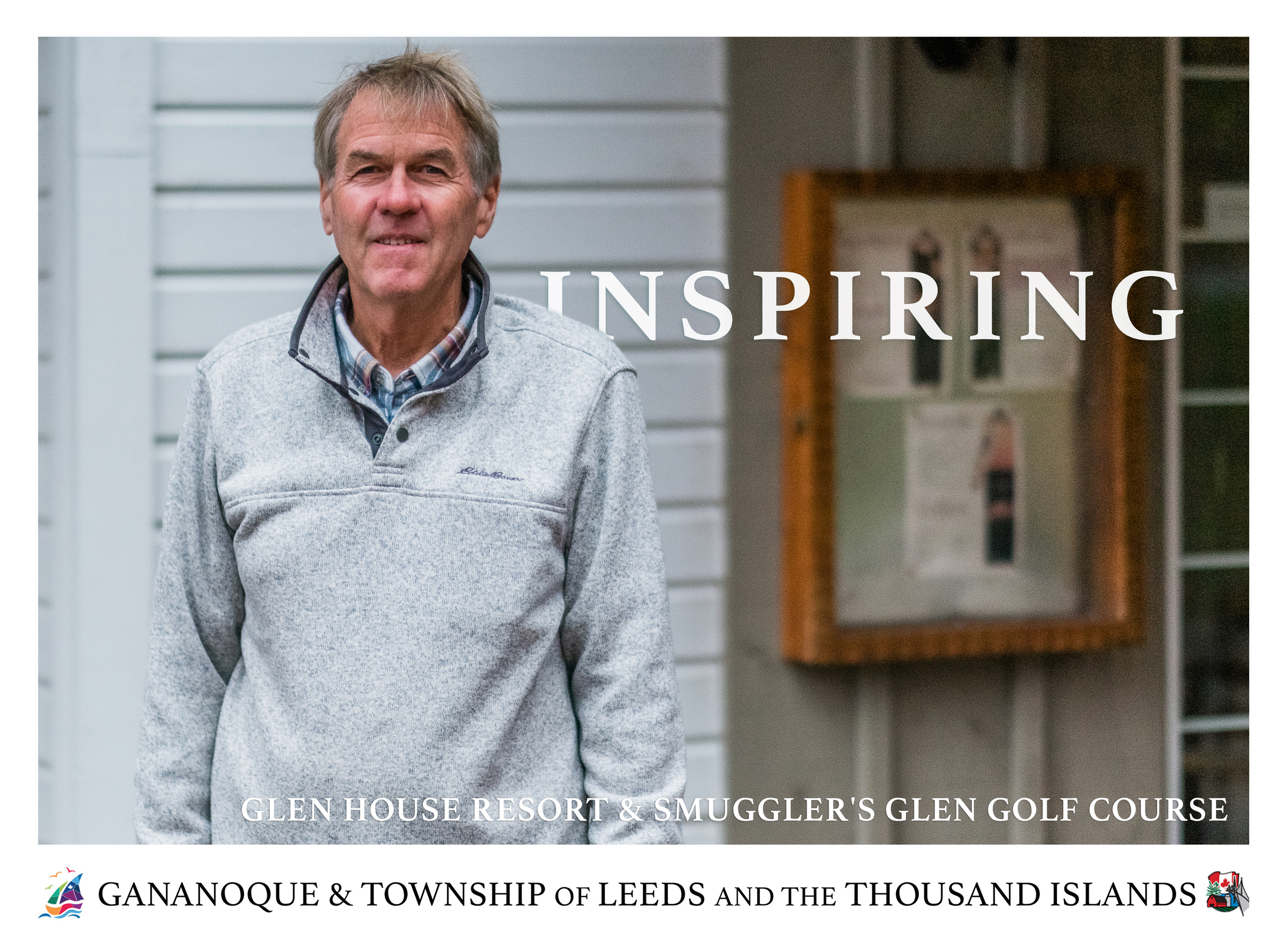 David Seal, Owner
www.glenhouseresort.com
409 & 417 Thousand Islands Parkway, Lansdowne ON, K0E 1L0
613-659-2204
Tell us about yourself! Hobbies? Fun facts? How did you get started?
My family and I are so fortunate to live in the Thousand Islands. Boating on the St. Lawrence River, curling at the Gananoque Curling Club, paddling, hiking, and of course, golfing are some of my family's favourite activities.
My father's family has lived in the area since the 1800s and has always shown a strong entrepreneurial spirit. Generations ago, my relatives operated a blacksmith shop in the red brick building adjacent White's Grocery in Gananoque. With the rise of automobiles, my enterprising relatives moved from shoeing horses to selling model-T Fords, and Seal's Ford Motor Sales was born. It was 1962 when my dad, WWII veteran, high school chemistry teacher and then, car dealer, saw the Glen House for sale. He put in an offer and so began my family's long voyage as resort owners.
Define your business in your own words.
The Glen House Resort and Smuggler's Glen Golf Course is a seasonal resort set in UNESCO's stunning Frontenac Arch Biosphere, featuring over 70 guest rooms, a restaurant, lounge, spa, conference/banquet centre and an 18-hole championship golf course. My family is honoured to be the current owners and caretakers of the Glen House, a property with roots in the hospitality industry dating back to 1896.
What business achievement are you most proud of?
My family's greatest achievements would have to be the 55+ years that we've been in operation, as well as the opening of Smuggler's Glen Golf Course in 2005. Despite our age, we continue to prosper and grow, having some of our best business cycles within the last few years.
Why did you choose Leeds and the Thousand Islands to start your business?
It was my dad's idea to purchase the Glen House in 1962 when it came up for sale. When he was a young man, my dad piloted a tour boat through the islands and would often admire the old Glen House estate as he cruised by on the water. Having such an intimate knowledge of the property's location in the islands inspired him to make the switch from car salesman to hospitality.
What words would you use to describe Leeds and the Thousand Islands?
When you need a vacation from life's breakneck pace, turn to the River!
Provide a message to your future guests!
Whether it be a romantic getaway in the islands, a family dinner, wedding, business conference, corporate retreat, or golf game, the Glen House Resort and Smuggler's Glen Golf Course are open to all!
Glen House Resort and Smuggler's Glen described in one word:
Inspiring