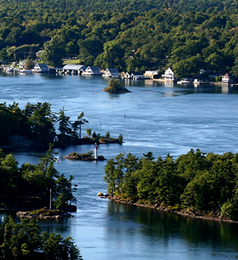 Summerhouse Studio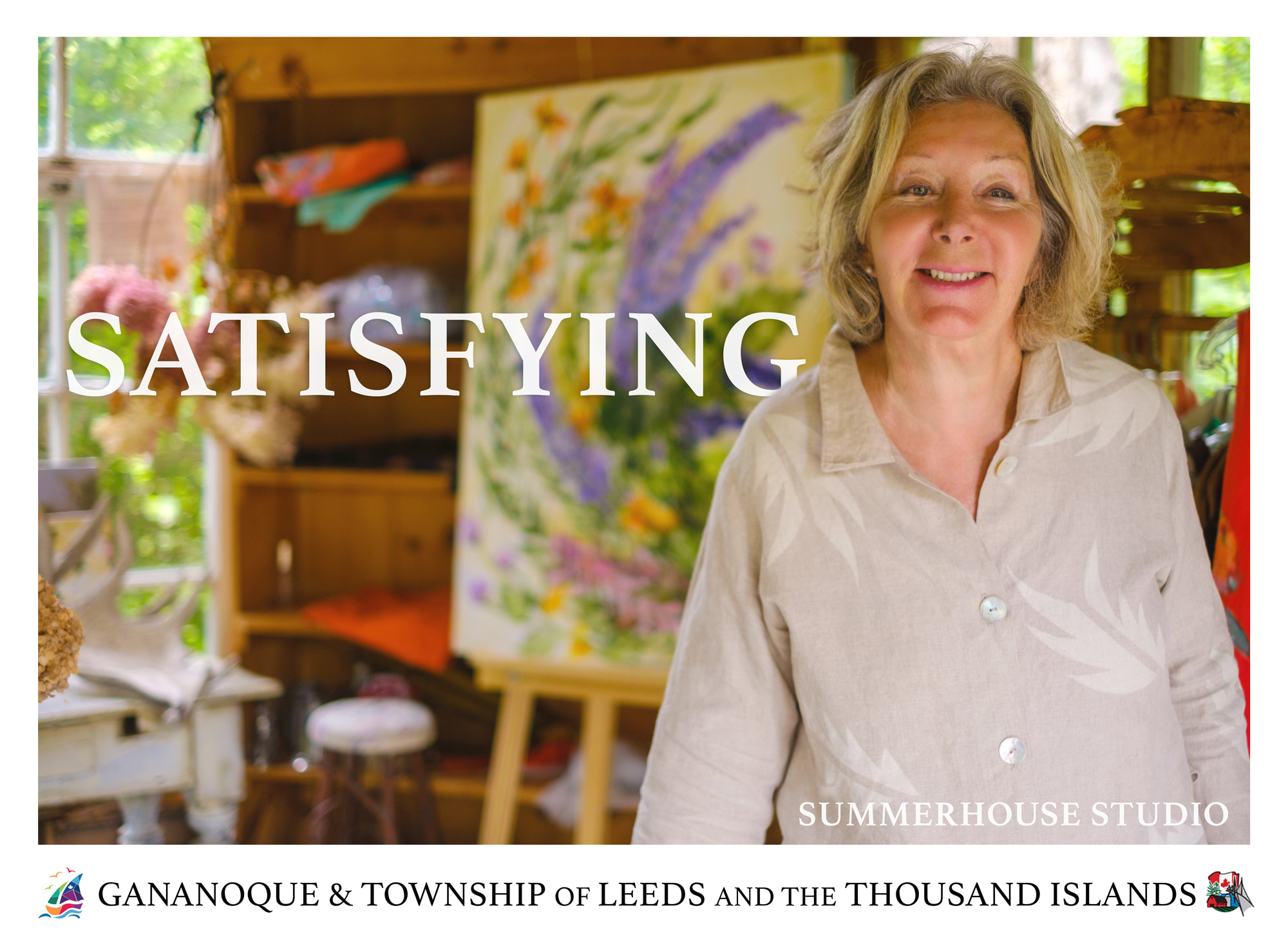 Margot Miller, Owner
613 – 659 - 3415
margotm@1000island.net
www.margotmiller-summerhouse.com
Tell us about yourself! Hobbies? Fun facts? How did you get started?
Worked in India in the textile industry. Drove overland to India in 1972 on a textile scholarship. Have had my own business for 30 plus years. Came to the area to teach at St. Lawrence College in the Craft and Design Programme. Participated in juried arts shows at Lincoln Ct. NYC, Boston, Toronto, Calgary, Ottawa, Vancouver, before deciding to open my shop in Rockport.
Define your business in your own words.
Small but lovely shop in Rockport-Summerhouse. Hand painted and silkscreen clothing, linen and cottons. Painted floor cloths. Painted furniture, workshops and all garments made here. I continue to teach for St. Lawrence College and Fleming College-the Haliburton School of the Arts
What business achievement are you most proud of?
Surviving from my own work as an artist for 40 years
Why did you choose to start your business in Gananoque/Leeds and the Thousand Islands?
I came originally to teach at St. Lawrence College in the Craft and Design Dept and fell in love with the area. I had a professor who hired me to document black and white photographs of historical houses and she told me the 1000 Islands had wonderful architecture that I would love and to take the job if it was offered...it was! She was very influential in starting Upper Canada Village. She was right about the 1000 Islands!
What words would you use to describe Gananoque/Leeds and the Thousand Islands?
Beautiful historical river, landscape and architecture. Full of history!
What is one item/service in your business customers don't know you offer?
That I will be offering workshops again this summer. I have organized and received twp. funding for the Rockport Art Fair on the Victoria Day weekend for the many years until the COVID outbreak. Hopefully we can have another Art Fair, maybe the fall of 2021. I teach for the Summer School programmes at St. Lawrence College and Haliburton School of the Arts-Flemming College
Provide a message to your future guests!
Let's cap this pandemic!
If you could describe your business in one word, what would it be?
Satisfying!