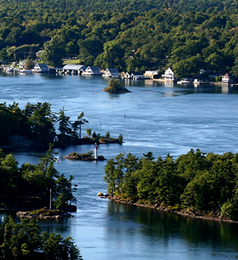 Insurance Broker, Eastern Ontario Financial Services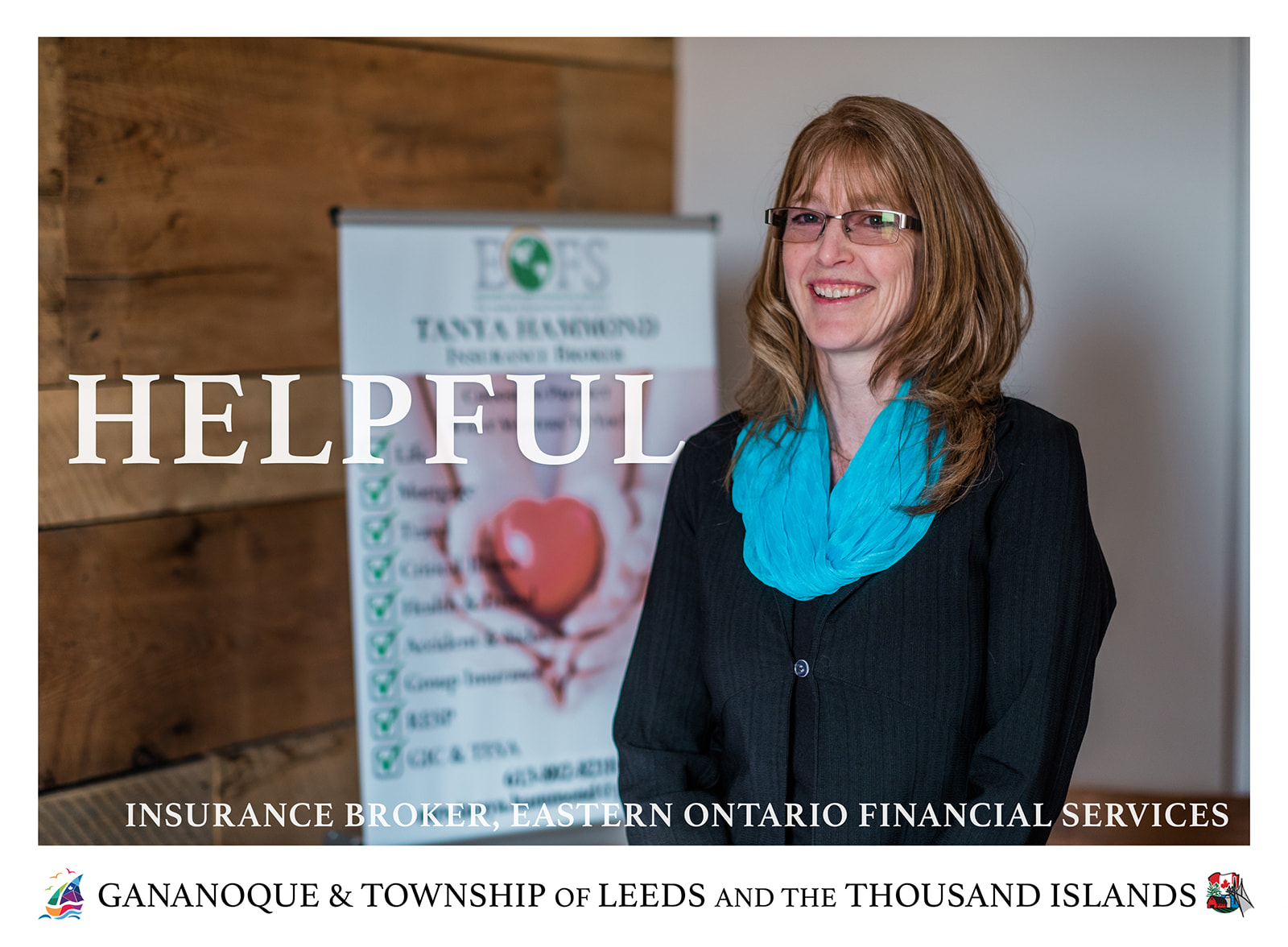 Tanya Hammond
www.facebook.com/TanyaHammondEasternOntarioFinancialServices/
613-802-8218
mrs.tanya.hammond@gmail.com
Tell us about yourself! Hobbies? Fun facts? How did you get started?
A little bit about me: I love writing, gardening, playing with my grandchildren, walking our dogs and spending time on the lake with my husband. I'm not sure the following is a fun fact, but it is a life event that led me to become an Insurance Broker. I was hit by lightning in 2013 and thankfully, I survived, but it made me question my purpose. In doing so, I sought a job where I could make a difference in helping people protect themselves and their loved ones because I know that bad things can happen to anyone, anytime!
Define your business in your own words.
I am an Insurance Broker who is dedicated to serving clients in the rural area of Leeds and the Thousand Islands and the neighbouring communities by providing a complimentary mobile service meeting with clients in their homes and offices for their convenience. I help people protect what matters most to them whether it is their health, family, income, child's education or savings. I provide no obligation quotes on life insurance, health and dental insurance, travel insurance, mortgage protection, accident and sickness insurance and can provide RESP and GIC options for you as well. As a Broker with Eastern Ontario Financial Services, I work with a number of Insurance companies including but not limited to Manulife, RBC Life, Ivari, Assumption Life, Canada Protection Plan, TuGo, Blue Cross and more. I understand the need for guaranteed issue insurance products with no medical requirements and can help you find the product that best fits your needs.
What business achievement are you most proud of?
I am most proud that I have made giving back to the community part of my mission statement for my insurance business and myself. I am able to balance my work life and my volunteer work, allowing time to devote to my role as a Director for the Lyndhurst, Seeley's Bay & District Chamber of Commerce and as a new member of the Library Board for Leeds and the Thousand Islands.
Why did you choose Leeds and the Thousand Islands to start your business?
I grew up living in Leeds and the Thousand Islands on a family farm that has served the local community with its market garden produce for as long as I have been alive. I learned from the very young age of 5 to help customers while I attended the old Gananoque Farmer's market with my mother. Customer service is second nature to me, as is my love for the area and those in it so it is only fitting that I would seek to help those I have grown up knowing.
What words would you use to describe Leeds and the Thousand Islands?
Leeds and the Thousand Islands has the natural beauty that can provide an escape to those visiting from bigger cities and at the same time bless those who choose to make this area home.
Provide a message to your future guests!
Don't leave your planning until it's too late! Call me at 613-802-8218 or e-mail me mrs.tanya.hammond@gmail.com I would be happy to help you protect what matters most to you.
Tanya Hammond, Insurance Broker described in one word:
Help