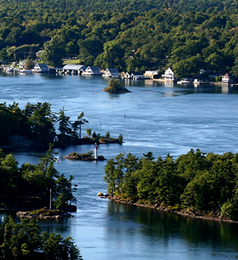 Thornbusch Landscaping Company Inc.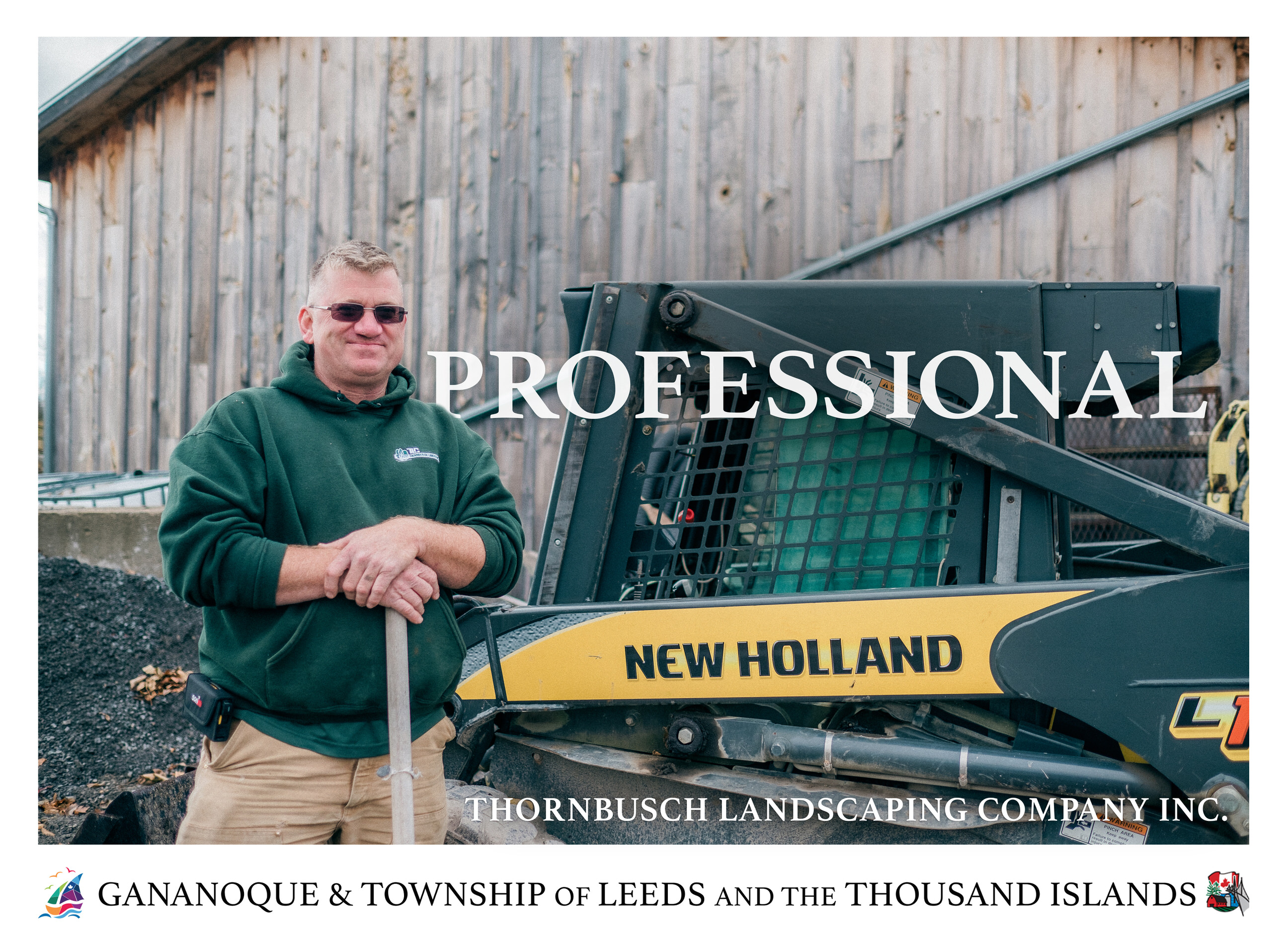 Paul Doornbos, Owner
www.thornbuschlandscaping.com
956 Edengrove Road, Lansdowne ON, K0E 1L0
613-659-2506
info@ thornbuschlandscaping.com
Tell us about yourself! Hobbies? Fun facts? How did you get started?
I grew up in the horticultural industry in the Niagara region during the mid 70s and 80s. I've spent the last 19 years directly involved in the local landscape industry. I've pursued this profession with a focus on safety, skills development and professionalism.
Fun fact…I have a Dairy Cattle Management & Production Diploma from Kemptville College of Agricultural Technology.
My hobbies are reading and fishing when time permits.
Define your business in your own words.
We are dream builders and life enhancers! We bring other people's dreams to life through our professional training, our combined vision, and because of our awesome staff. We care for your project as if it were our own and we take P.R.I.D.E. in our work!
P-professionalism; R-respect; I-integrity; D-dedication; E-experience.
We do all of this with the intent of delivering VALUE for your dollar.
What business achievement are you most proud of?
Our Awards of Excellence in both construction and maintenance as they represent the quality and attention to detail by our staff.
Our company being the first in North America to achieve the designation of Landscape Industry Accredited Company because it recognizes our Team and its commitment to excellence and professional development.
Finally, being personally awarded the Past President's Award from Landscape Ontario Horticultural Trade Association because it was not something we entered or set out to achieve; it is an award that recognizes contribution to the profession and it is bestowed on you for the contributions you have made that are recognized by others.
Why did you choose Leeds and the Thousand Islands to start your business?
It's where my children were growing up and therefore its where I called home! TLC Inc grew out of a life event and because I believed there was a demand for quality work at a fair price and felt we could fill that need.
What words would you use to describe Leeds and the Thousand Islands?
Full of untapped potential due to its geographical location and its natural beauty.
Provide a message to your future customers!
Welcome; take a look around but don't take our word for it, ask our customers for the rest of the story.
Thornbusch Landscaping Company Inc. described in one word:
Professional!