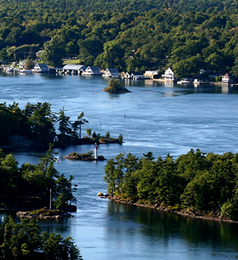 Appointments to the Joint Leeds and Grenville 2022 Election Compliance Audit Committee
The municipalities of Athens, Augusta, Brockville, Edwardsburgh Cardinal, Elizabethtown-Kitley, Front of Yonge, Gananoque, Leeds & the Thousand Islands, Merrickville-Wolford, North Grenville, Prescott, Rideau Lakes and Westport are recruiting experienced professionals for appointment to the Joint Leeds and Grenville 2022 Election Compliance Audit Committee.
The Municipal Elections Act, 1996, as amended (MEA), requires municipalities to establish a Compliance Audit Committee to consider applications requesting audits of election campaign finances. The Committee may be required to appoint auditors and determine if legal proceedings are required as a result of the auditors' reports.
Applicants with a background in law, election administration, public administration, auditing and accounting, professionals who are required to adhere to codes of standards of their profession and those with in-depth knowledge of the campaign financing rules are preferred.
Applicants should have:
Demonstrated knowledge and understanding of municipal elections, including campaign financing rules;
Proven analytical and decision-making skills;
Experience working on committees, task forces or similar settings;
Availability and willingness to attend meetings during daytime and evening hours over a four-year term, as required; and
Excellent oral and written communication skills.
Pursuant to subsection 88.37 (2) of the MEA, applicants cannot be candidates or registered third party advertisers in the 2022 Municipal Election, or any by-election during the 2022-2026 Council term, nor can they have committed to providing professional advice to any person running for office in any of the participating municipalities. Municipal employees and members of Council are also ineligible.
The Committee's term of office is four years, beginning in November 2022. Successful applicants, in good standing, will receive a $100 retainer at the end of each year during the term, and may receive additional compensation depending on compensation by-laws of the local municipalities.
Applicants may be required to participate in an interview process.
To apply, please complete the Application Form.
For further information or to obtain an application form please visit the participating municipal websites or contact the Clerk of any of the participating municipalities, or the Clerk of the United Counties of Leeds and Grenville.
Deadline for applications is 4:00 p.m. on Friday, July 22, 2022