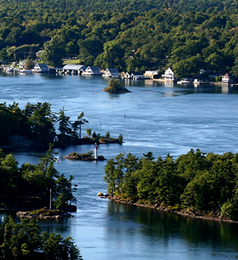 Public Library service in Lansdowne began as a mobile library site of the Eastern Ontario Library Services. In 1974 Council decided that the Township should have its own public library service and the Front of Leeds and Lansdowne Public Library was opened at 1 Jessie Street in 1979.
As a result of amalgamation in 2001 the Lansdowne branch is now the main administration centre of the four branch Township of Leeds and the Thousand Islands Public Library.
Library Board Meetings are open to the public, and are held on the third Wednesday of the month - 10:00 am at 1 Jessie Street Lansdowne. There is no meeting in August.