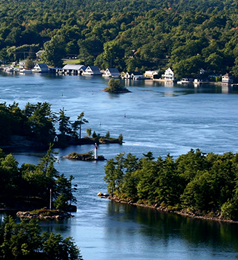 Posted on Thursday, June 01, 2023 12:00 PM
Summer temperatures have arrived and the next few days are forecasted to be quite hot. While many welcome the warmer weather, the health unit is sending a reminder that high temperatures may impact your health.
Becoming over heated can cause dehydration, heat exhaustion, heat stroke and in some cases death. Even short periods of exposure to high temperatures can cause health problems. If you experience the following symptoms after exposure to extreme heat seek medical attention immediately:
Posted on Thursday, June 01, 2023 11:00 AM
Thank you to everyone who attended the CIP open house last night. The survey to gather input for the CIP is open until June 16th. Survey: https://arcg.is/0rPyCa1

Posted on Wednesday, May 31, 2023 09:16 AM
Lansdowne, ON – The Township of Leeds and the Thousand Islands have partnered with consulting firms Re:public Urbanism and Parcel Economics to develop a Community Improvement Plan.
A CIP is a unique planning and economic development tool used by municipalities across Ontario to guide and encourage investment, development, and revitalization in specific areas of the community. The plan will take a close look at areas in need of improvement in the community, and will propose a suite of new...
Posted on Tuesday, May 30, 2023 03:14 PM
Please take note: The Township of Leeds and the Thousand Islands has issued a road closure notice:
Road Closure Short-term - Road Closed - Emergency Access Only
Grand Trunk Avenue from Prince Street to Centre Street, Lansdowne, Ontario
Start Time: 2023-06-03 12:00
End Time: 2023-06-03 14:00
Description: Community Event- Unveiling of the Lansdowne Railway Heritage Sign