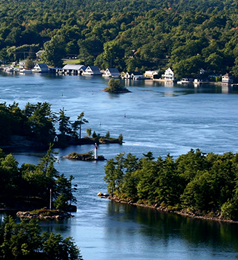 Posted on Thursday, September 15, 2022 01:50 PM
Leeds, Grenville and Lanark District Health Unit
September 14, 2022
The Leeds, Grenville and Lanark District Health Unit would like to remind everyone that ticks are still active well into the fall. Hunters are at a higher risk of exposure to ticks that can cause Lyme disease while out in the forest and in contact with leaf litter where ticks are located.
Enjoy the benefits of being outdoors; but remember to be tick smart. While not all Black legged ticks in our area carry bacteria that cause...
Posted on Wednesday, September 14, 2022 01:00 PM
September 12, 2022
Mallorytown, ON – Come out and get to know your local farmers on Sunday, October 2 at the Mallorytown Legion. From 10:00 a.m. till 2:30 p.m., join us for a family event with activities and educational elements for kids and adults alike. Learn where your food comes from and the families behind every plate. Discover the rich history and culture of farming and how we keep it alive today!
"Be sure to visit the various booths that will be set up to tell the story of agriculture...
Posted on Tuesday, September 13, 2022 03:20 PM
Take notice that the Council of the Township of Leeds and the Thousand Islands will hold a public meeting on Tuesday October 11, 2022 at 5:45 pm. The meeting will be to consider the following application for amendment.
Zoning By-law Amendment Application D14-2022-013 - 915 Woodridge Lane
For further information, including how to participate/comment in the public meeting, please visit the Township website.
https://www.leeds1000islands.ca/en/growing/active-applications.aspx
Posted on Tuesday, September 13, 2022 08:58 AM
September 13, 2022
The Ministry of Health announced today the availability of a new bivalent Fall Booster. The vaccine is an adapted version of the Moderna Spikevax COVID-19 vaccine and will be made available to the most vulnerable population as of Monday, Sept. 12th. Anyone 18 and over will be eligible to get the new vaccine on or after Sept. 26, 2022.
Those eligible now are:
individuals aged 70 and over;
residents of long-term care homes, retirement homes, Elder Care Lodges and...
Posted on Monday, September 12, 2022 11:58 AM
September 9, 2022
MyView Youth Film Festival is back and the new fall submission deadline is fast approaching! Get those phones out and start filming so you can submit your short film by October 1! This creative film-making contest is open to all youth ages 10-24 that live, work or play in Eastern Ontario (see www.myviewfilmfest.ca for list of eligible counties).
Young people are encouraged to pick up their phones or cameras and make a short video that celebrates something in their life or community;...