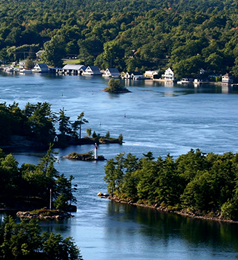 Posted on Thursday, May 04, 2023 03:26 PM
Township of Leeds and the Thousand Islands
Public Notice: Street Sweeping
Street sweepers arrive in the Township villages and subdivisions on May 5, 2023.
Please reduce on-street parking until May 12, to provide space for sweeping equipment.
Schedule: May 5 – 12, 2023
Thank you.
Posted on Tuesday, May 02, 2023 02:07 PM
Township of Leeds and the Thousand Islands Service Disruption Notice
Emergency Road Closure has Ended.
Culvert replaced on Grahams Road and road reopened at 2 p.m. May 2 2023
For more information, contact: TLTI Operations 613-659-2415 ext. 234
Posted on Monday, April 24, 2023 02:00 PM
The outdoor courts in Seeley's Bay and Lansdowne are now open. The courts are open to all TLTI residents and visitors. If you or your group is looking to book a set time for the season with exclusive use we are requesting you complete a facility booking rental please visit: https://tlti.ebasefm.com/rentals/welcome?_mid_=130127
The courts are $5 per hour, per court or $50 per day, per court.
Posted on Monday, April 17, 2023 07:58 PM
Pitch-In events - April 19 to 29, 2023
Join the Township of Leeds and the Thousand Islands for the annual Pitch-In. We are encouraging residents, businesses and local organizations to participate in the Township-wide clean-up. Let's get outside, get active, and have fun while participating in the annual PITCH-IN clean-up initiative.
From April 19 to April 22, volunteers can take part by joining the following community events.
♻️ Pitch In Rockport – April 22, pitch-in bags and gloves are available...
Posted on Thursday, April 13, 2023 03:09 PM
From the Ground Up...
The Township's Operations department is springing forward with annual winter cleanup and summer preparations!
Boat Wrap Disposal Bins - Beginning April 12, through the end of May, disposal bins for boat wrap are provided at the waste disposal site in Lansdowne, at Clarks Marina and Pecks Marina. Please keep the boat wrap as clean as possible, remove all tie ropes, and be respectful of marinas' business hours.
Weight Restrictions – Half load restrictions continue on Township roads...