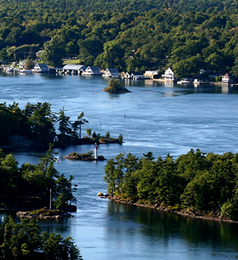 Curb-side pickup only occurs in the village of Lansdowne. Garbage and recycling must be at the curb by 7:00 a.m. on Monday; Tuesday if Monday is a holiday. Residents in the Village of Lansdowne can refer to the collection calendar for pickup dates and times.
Requirements:
bags must not exceed 40 lbs
household waste must be in clear bags and tagged with a waste disposal label
recyclable items must be sorted by two types: plastics/metal/aluminum/glass; and newspapers/cardboard
place recyclables in clear plastic bags to reduce windblown litter and load contamination
To arrange pickup outside of the village contact Clint Fletcher at 613-659-3831 or 613-536-8237.