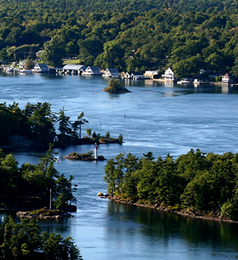 Each summer the United Counties of Leeds & Grenville hold a Hazardous Waste Day at the South Leeds Patrol Garage at 2714 Outlet Rd. (County Rd 3), Lansdowne.
For dates and drop off locations contact Leeds Grenville County.
Can't wait until summer? For a fee, the City of Kingston may accept your household hazardous waste. Call us for the current fee and drop by our Administration office in Lansdowne to purchase your one-time use pass.
Hazardous Waste includes, but is not limited to:
acids
aerosols (toxic cleaners, sprays, lubricants)
antifreeze
batteries
cleaning fluids, ammonia and bleach
drain and oven cleaners
fertilizers
fire extinguishers
fluorescent bulbs and tubes
gasoline, oils and BBQ starters
mercury containing devices
oil filters
oxidizers
paints and solvents
pesticides and poison
pharmaceuticals
pool chemicals
propane cylinders
sharps (e.g., knives)
thermometers
vehicle and boat batteries