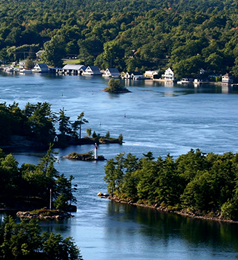 Posted on Monday, November 28, 2022 08:30 AM
Council & Committee Meeting Dates
On December 5, the Committee of the Whole will meet at 6:30 p.m. Information regarding the meeting is available by searching "watch a council meeting" on the Township website.
News
TLTI is accepting applications for legislated Committees and Boards of Council for the 2022-2026 term until December 1 at 4:30 p.m. More information and the application form can be found on the Township website under Committees and Boards.
A virtual public information session...
Posted on Monday, November 21, 2022 08:30 AM
Council & Committee Meeting Dates
The Committee of Adjustment meets on November 29 at 1:00 p.m. Information regarding the meeting is available by searching "watch a council meeting" on the Township Website.
News
Reminder, the virtual public information session on the proposed replacement of the Ivy Lea Wharf and Boat Launch is on December 7th at 5:30. Online registration is required on the Township's Website.
If you have questions about snow removal on your road or street, you will find...
Posted on Friday, November 18, 2022 02:36 PM
The United Counties of Leeds and Grenville invites you to join us at a public open house on Monday, December 12, 2022, starting at 4:00 p.m. with a presentation by our consulting team, PLANSCAPE.
LOCATION: 25 Central Avenue West, Brockville, Ontario. This meeting will be in-person with a virtual participation option through Microsoft TEAMS. To register for the virtual option, please contact Elaine Mallory, Planner 1, at 613-342-3840, ext. 2422 or by email at elaine.mallory@uclg.on.ca.
PURPOSE OF...
Posted on Wednesday, November 16, 2022 10:00 AM
November 16, 2022
We can all reduce hospital visits and admissions in those most vulnerable (the very young, very old and immunocompromised) if we work together this season to reduce the spread of the triple threat of seasonal respiratory viruses (Covid/Flu/RSV). The Leeds, Grenville and Lanark District Health Unit supports the provincial recommendation of getting back to using the layers of protection we know are effective.
"Our community has been remarkable during the pandemic; we are asking you...
Posted on Tuesday, November 15, 2022 04:00 PM
November 15, 2022
(Lansdowne) – Members of the new Council for Township of Leeds and the Thousand Islands took their oath of office earlier today in the Council Chambers. The event marks the commencement of the new four-year term of Council.
Returning to Council are Mayor Corinna Smith-Gatcke, who was acclaimed, as well as Councillors Terry Fodey, Brock Gorrell, Mark Jamison, Jeff Lackie, Brian Mabee and Gord Ohlke who all won re-election.
The new Council appointed Councillor Gord Ohlke to...