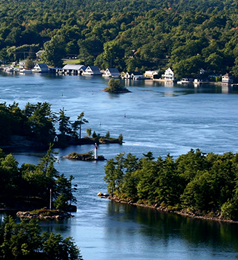 Posted on Thursday, September 16, 2021 05:00 PM
NEWS RELEASE
Ontario Releasing Guidance to Support Proof of Vaccination Policy
Province Continues to Expand Third Dose Eligibility for Those at Highest Risk of COVID-19
September 14, 2021
Ministry of Health
TORONTO — As the province continues to respond to the fourth wave of the pandemic driven by the highly transmissible Delta variant, the government is further protecting Ontarians through continued actions that encourage every eligible person to get vaccinated and help stop...
Posted on Wednesday, September 15, 2021 11:00 AM
Online registry will provide simpler, faster, and better government services beginning in October
August 17, 2021
Government and Consumer Services
TORONTO — Ontario is launching a new Ontario Business Registry on October 19, making it easier, simpler, and more affordable for millions of businesses and not-for-profit corporations to interact with the government. The new online registry will replace out-dated technology, providing people across the province with direct access to government services...
Posted on Tuesday, September 14, 2021 01:00 PM
For Immediate Release
September 14, 2021, Lansdowne, ON – Township appoints Mike Prior as Fire Chief
(LANSDOWNE) – The Township of Leeds and the Thousand Islands is pleased to announce the successful conclusion of the recruitment process for the Fire Chief. During the September 13th meeting of Council, Mike Prior was appointed as Fire Chief.
Chief Prior joined the Township of Leeds and the Thousand Islands Fire Service as Deputy Chief in 2019. In March 2021, he was appointed as Acting...
Posted on Tuesday, September 14, 2021 09:00 AM
Cataraqui Conservation along with regional Water Managers are set to begin seasonal water level adjustments on managed lakes within the Cataraqui Region.
Every fall, following the summer recreation season, water levels on managed lakes (a lake with a water control structure such as a dam) are drawn down by Cataraqui Conservation staff to create more capacity for fall rains, runoff from spring snow melt and rainfall. It's also done to try and stabilize water levels prior to winter freeze-up to promote...
Posted on Monday, September 13, 2021 08:30 AM
Leeds and the Thousand Islands Township News
For the week of September 13, 2021
Council Meeting Dates
There is an Economic Development meeting on September 22 at 4:00 p.m. Meetings can be accessed virtually through the Township Website under "Watch a Council Meeting". Visit the Civic Web Portal to learn more about upcoming meetings and their respective agendas.
News
Welcome back to school students! If you are in high school and looking for opportunities to get your volunteer hours; please...